Blog  ▸ 
May the POPS Be with You
May the POPS Be with You
RJ Tee
December 13, 2017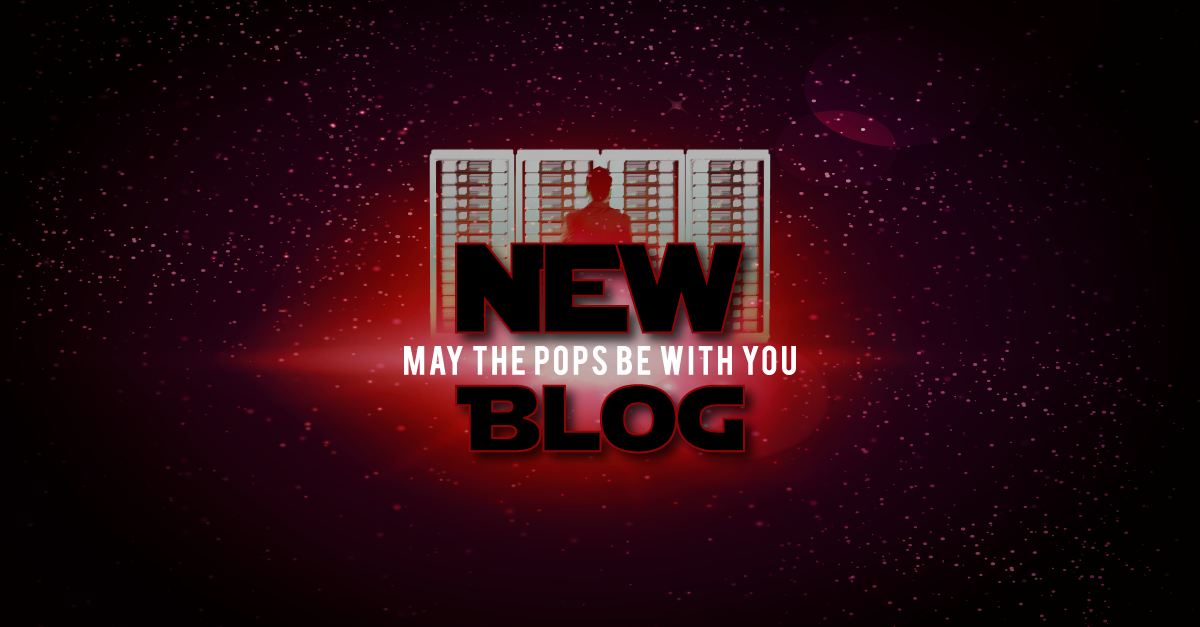 Since much of the buzz this week will be about the much-anticipated release of Star Wars 'The Last Jedi' on Friday (or Thursday if you happen to live in the UK), we thought we would take a moment to share some of our favorite old lines.
And now, from a galaxy far, far away… (cue fanfare)
"The force is strong in this one." Bad guy or not, Darth Vader hit the nail on the head here. While we had to wait until much later to find out why he knew what he knew, we do know now that sometimes you just have a feeling about things. The Servertech team had that same good feeling when we started talking about ZTP, our zero-touch provisioning approach for our PDU line. A way to provision all your rack mounted power strips at once, hands-free, and outside of the data center? We still have to remind people this is no Jedi mind trick.
"I find your lack of faith disturbing." Suffice it to say, this understated line is one that you never want on the receiving end -- just ask the unfortunate Imperial officer, Admiral Motti. You also don't want to find yourself on the short end of a PDU specification for your data center. To keep you out of hot water and to loosen that nagging grip, we have developed the Build Your Own PDU tool. Faster than the Millennium Falcon's twelve parsec Kessel run, you can specify and order a power distribution unit that will meet just about – uh – anyone's exacting specifications.
"Do. Or do not. There is no try." This could well be the motto for our research and development department. They have developed an industry-leading number of patents for technology developed specifically for rack-mounted PDUs. All of these variations are the result of demand from the market and the willingness of our team to make that happen. We appreciate Yoda's maxim and have tried to embody his wisdom. Our R&D team does.
"Traveling through hyperspace ain't like dusting crops, farm boy." Well, Han Solo, we could also argue that the jump to hyperscale computing is not for the faint of heart either. That being said, our high-density solutions such as HDOT have found a place in the mission-critical space, and we dare say they helped propel the move to more sophisticated computing. We are here to make sure those Star Destroyers don't damage your hyperdrive so you, too, can make the jump like a pro. Or a washed-up smuggler.
"Judge me by my size, do you?" Yoda will go down in movie history as the ultimate 'don't judge a book by its cover' character, and we feel that our horizontal power distribution units could easily fall within the same category. Small but mighty, our horizontal units can also pack a punch. With more configuration options than a swamp full of womp rats, they are a sometimes-forgotten (but never cloned) weapon in the arsenal of the power-distribution wars.
You see, the force is strong here at Server Technology. Like Jango Fett, we're just a simple company trying to make its way into the universe. May the force be with you.
2017: What a Year for Server Technology