415V PDU Solutions
Efficiency and cost savings are the reason that many data center operators are considering a change to bring 415V PDUs to the rack level. Changing current requirements to 415V power can increase data center power efficiency and cut costs. Switching current requirements can cut the power losses that data centers experience every time electricity passes through a power converter or transformer.
The power path from the building entrance to the IT loads contains several power converters and transformers for each conversion; which contribute to inefficiencies and power losses. Reducing the number of transformers and operating at a higher voltage improves efficiency and reduces electrical costs.
NEW 415 VAC White Paper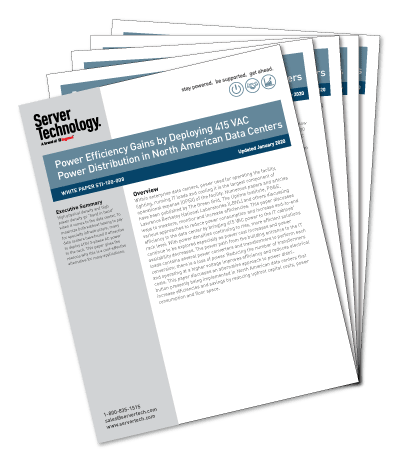 Download Now
Build Your Own PDU Solutions

Need a PDU solution that will provide ultimate flexibility and density to your data center? Head to our Build Your Own PDU configurator. The BYOPDU tool allows you to build your own Switched, Smart, or Metered HDOT Cx or HDOT PDU in four simple steps, shipping in 10 days or less.
Start Building Today

Benefits of 415V Distribution

Our Power Strategy Experts here at Server Technology make a strong case for the benefits of deploying 415 VAC power distribution in the data center. Check out this application note where we explore one of our recommended configuration scenarios to take if you so choose to deploy 415V power in your data center.
Read the Application Note

Server Technology 415V Rack PDUs

We're all about efficiency. Three-phase power distribution is most efficient, and implementing it at higher voltages makes it even more so. In addition, having a 415V power distribution unit allows for power to be distributed at higher voltages, which makes energy usage more efficient.
View 415V Rack PDUs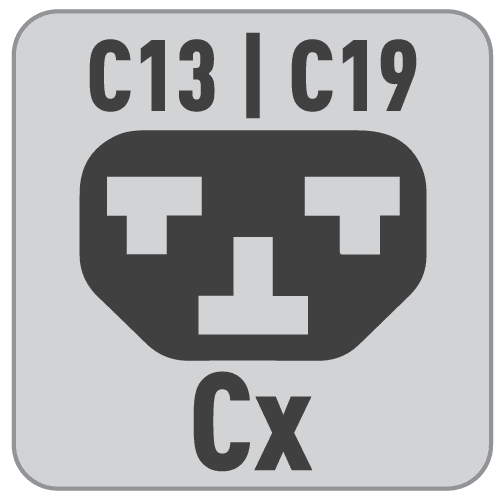 About Server Technology
Server Technology's power strategy experts are trusted to provide Rack PDU solutions for demanding data centers worldwide ranging from small technology startups to Fortune 100 powerhouses. Because power is all we do, you will find us in the best cloud and co-location providers, forward thinking labs and telecommunications operations. Server Technology customers consistently rank us as providing the highest quality PDU's, the best customer support and most valuable innovation. Let us show you; we have over 12,000 PDU configurations to fit every data center need. Only with Server Technology will customers Stay Powered, Be Supported and Get Ahead.
See what our customers say.
Highest Quality Rack PDU's
Best Customer Support
Most Patents in the Industry
Connect with a Power Strategy Expert!