Solutions Partners
Proven quality, integration, and performance.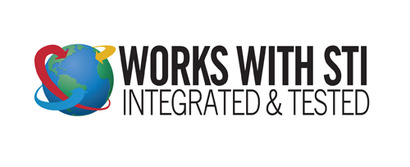 Server Technology's Solution Partner Program is designed to promote the integration of our advanced hardware and software technology with that of other industry leaders. Today the physical infrastructure layer of the data center is comprised of hundreds of hardware and software vendors including systems and network management software frameworks and the emerging category of asset management / DCIM providers, as well as the active hardware offerings from server, storage, networking and security vendors. Physical infrastructure also extends to the Rack and Cabinet providers, the cooling and distribution vendors and a wide range of environmental monitoring hardware vendors. There are so many variations of interfaces and mechanics, a proven ECO-system was needed to assist our customers with more easily solving the physical layer challenges surfacing in the modern data center.
The key to Server Technology's program is its membership is comprised solely of complementary vendors that have known working integrations with Server Technology's hardware and/or software. Essentially we are taking the guess-work out of combining these technologies and can point to specific documentation, contacts and examples where these pieces have been integrated already, allowing customers to do the same within their own companies. By working closely with our Solution Partners to assure a known level of demonstrable integration already exists, everybody wins- projects are completed faster and resources are consumed more effectively. It is this ECO-SYSTEM that motivates Server Technology to create the industry's most tangible Solution Partner Program.
Interested in joining Server Technology's Solutions Partner program?
Our Solutions Partners are a select group of industry leaders that provide proven integration with Server Technology products and solutions. Solutions Partners receive exclusive benefits available only to this group, including joint PR, marketing and sales opportunities.