Blog  ▸ 
Don't Underestimate the Risk of Human Error in the Data Center
Don't Underestimate the Risk of Human Error in the Data Center
RJ Tee
June 08, 2018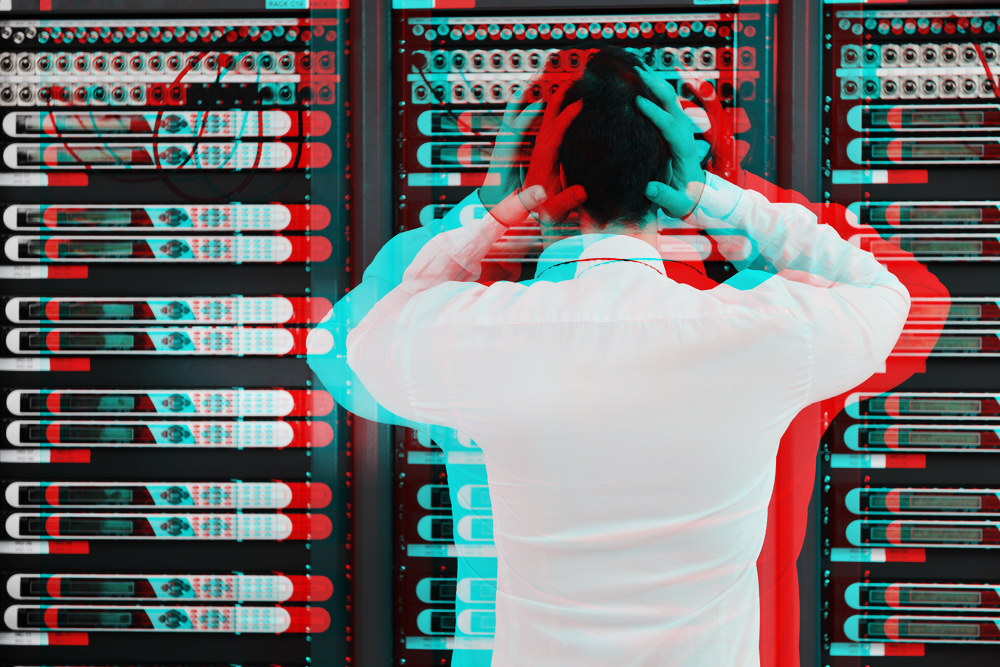 In May and August of last year, British Airways was forced to cancel flights following a critical data center power outage. According to Network World, the trouble started when an engineer disconnected a critical power supply at a London-based data center.
When the engineer tried to reconnect the system, it generated a large power surge that in turn caused the outage. Sources indicate that the power-up was handled "in an unplanned and uncontrolled fashion."
Altogether, 75,000 people were stranded at the airport following the incident. And the power surge also created a considerable amount of damage for the airline — to the tune of at least $112 million.
Of course, this is just one example of human error causing a major interruption at an organization. This year, it has been a series of outages crippling an organization in Australia. It's just more evidence that supports the 2016 Ponemon Institute study's claim that human error is now the top cause of data center outages.
So for data center administrators, this begs the question: what can you do to mitigate the risk of human error when handling sensitive data center power equipment?
Server Technology offers fail-safe power redundancy through its family of FSTS PDUs, which are available in smart, metered and switched models. These PDUs contain embedded branch circuit protection. Plus, managers can use FSTS PDUs to cycle power to outlets or groups for safe power-ups and power-downs.
One popular unit is the CW-16HF2A452, featuring Server Technology's patented Switched Fail-Safe™ technology, providing fail-over redundancy to single or dual-power supply servers and network devices. Exclusive to our Switched Fail-Safe design is the ability to carry loads on the A or B circuit (or both), and to remotely manage the outlets. Similar to a common automatic transfer switch, the Switched Fail-Safe unit contains two power inputs along with two banks of outlets.
In normal operating condition, the A input powers the A1-8 outlets, while the B input powers the B1-8 outlets. If the A input loses power, the B input will power all 16 outlets, and vice versa.
Server Technology's "Fail-Safe" method has some advantages over a standard ATS, primarily because it does not prohibit load balancing between the two supplied circuits. It also supplies power via both circuits, not just one source like a standard ATS. The result is less heat, lowered resistance and less voltage drop compared with the same load supplied from a single source.
To learn more about Server Technology's FSTS unit, take a peek at the FSTS Product Data Sheet, or head to the Fail-Safe Power Redundancy page on our website. Server Technology is committed to counteracting the risk of human error in your data center.
Average Power Density Vs. Peak Power Density