Blog  ▸ 
What to Consider When Choosing a Power Distribution Unit
What to Consider When Choosing a Power Distribution Unit
Annie Paquette
December 20, 2012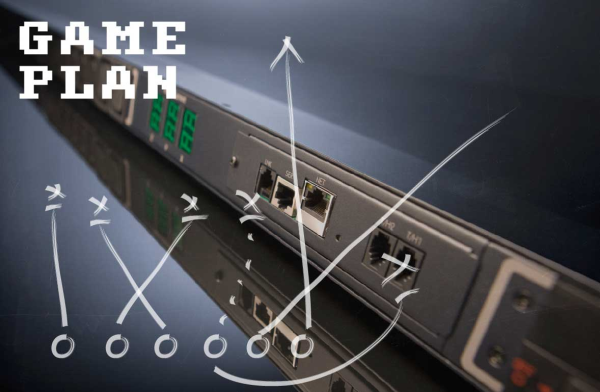 Considering Power Distribution Units (PDUs) for your data center racks and IT equipment should require much more thought than simply selecting a 'power-strip' hardware configuration. If you care about Green energy initiatives and desire to save on electricity cost by making the most efficient use of the energy you use, make the move to intelligent rack PDUs if you haven't already done so. This is particularly true for a new data center build and collocations. If you're considering a collocation space, choosing the right PDU features will provide additional insight into your true energy use and a tool for capacity planning. We are now seeing large data center growth with collocation providers that charge clients based on actual energy consumed, kilowatt-hour (kWh). A well thought out data center power distribution implementation will lead to reduced downtime, improved power monitoring management & control capabilities, and drive greater energy efficiency. The best-suited power distribution solution requires considerable planning.
In determining the functional feature requirements for a rack PDU, System Solution Level Questions (1) should be evaluated and the key issues need to be considered (2) to help determine how any desired feature(s) is to be implemented. Once an outline of the feature "Must Have's" and "Strong Wants" has been determined, selecting the rack PDU Hardware questions (3) need to be answered to make evident the best suitable rack PDU Hardware.
1. System Solution Level Questions (What are you attempting to accomplish?):
Will you be monitoring the IT equipment load (using PUE, DCIE, or DCEP rating systems) to measure power efficiency?
Are you looking to construct a database of power (kW and kWh) information for power monitoring, power reports, and power trending?
Would it be beneficial to be able to create "clusters" of outlet data to develop power consumption trend data for groups of devices, racks, rows, types of devices, or facilities?
Is it helpful to see the current load capacity of a given power circuit for capacity planning & load balancing based on actual IT equipment loads (per phase amperage draw to help minimize wasted energy due to unbalanced 3-Phase loads)?
Would it be useful to generate SNMP traps and receive an alert delivered to the desktop or portable device when a pre-defined power and/or environmental threshold have been exceeded at the rack or outlet level?
Would automatic load shedding (turn off pre-determined outlets) upon a pre-defined event be beneficial?
Would it be advantageous to use a single IP address per rack for power & environmental monitoring, with management and control to the outlet level?
2. Key Issues to be considered:
Maintaining Uptime

Design in Power Redundancy
Real-time Status & Alarm Notifications

Greater Equipment Densities

Maximizing Cabinet/Rack Space

Power Monitoring, Management & Control

Secure Network Management
Current meters & Load Balancing
Temperature & Humidity Sensing
Capacity Planning
Outlet Control

Enterprise Level Monitoring

kWh Reports
Power / Temperature / Humidity Trends
Inventory & Asset location information
3. Selecting the Rack PDU Hardware questions:
What is the expected maximum power needed for the rack? (How was this number determined, from the PS specification, capacity planning tool, etc.?)
What voltage can be supplied to the rack?
Does the expected max power include planned power redundancy & growth?
Will, each rack be designed for power redundancy with a standard A & B Input feed configuration?
What types of devices are connecting in the rack?
Single or dual power supply devices?
Do you know the Power Factor for the devices within the rack?
How many outlets are required?
What types of outlets are required? (C19, C13, NEMA 5-20R…)
What racks are being used? (Mounting considerations…)
Ask the Engineer- How do I get 120V from a 208V circuit?