Blog  ▸ 
Twelve Key Features of Pro2: Part 2
Twelve Key Features of Pro2: Part 2
Josh Schaap
August 17, 2016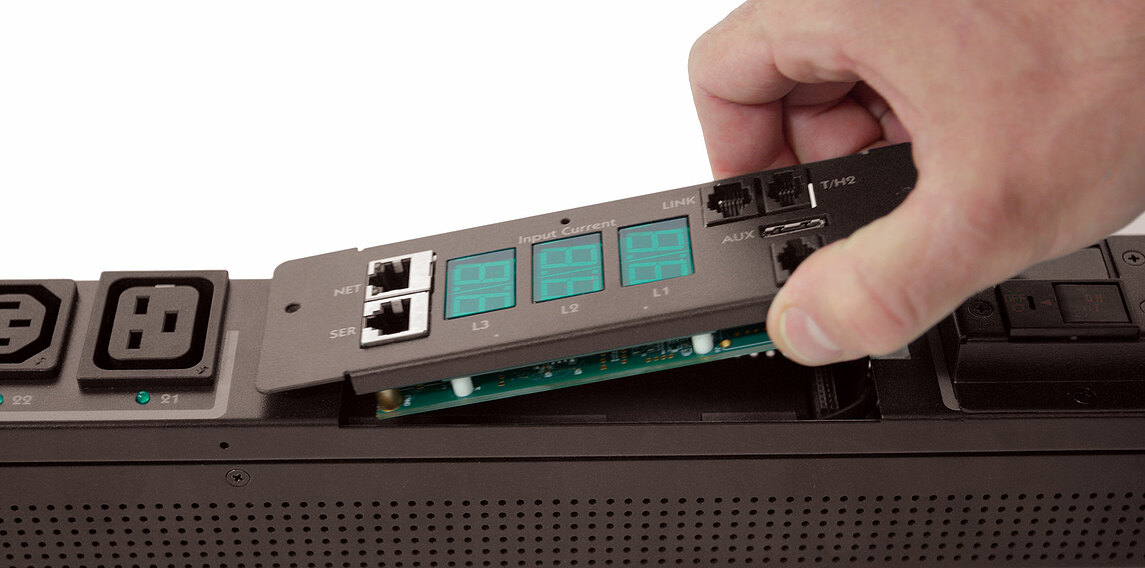 Last week, we talked about six of the key features of our PRO2 PDUs, which sport the latest in innovative design from Server Technology. This week, we'll explore six more ways the PRO2 serves as the PDU built to not only meet customers' needs today, but to ensure flexibility for the future.
Uptime:

Time and again, our customers tell us they want a product that allows them to maintain their uptime. To this end, we designed the PRO2 with a hot swappable network card, shown above, letting you swap in a new card while under power. Once the new card is in, no other additional configuration changes are needed. Simply pop in the new card, you're up and ready to go.
Alerts:

The new PRO2 firmware architecture allows for a lot of new features such as alerts and alarms. The PRO2 features multi-level alerts for key power information (both PIPS and POPS), and at the branch and phase levels. The benefit here is that the user gets notifications before problems get out of hand.
Security:

Customers also demand high levels of security from our products. The PRO2 allows for secure firmware uploads while performing validity checks on the firmware as it's being uploaded. We've also provided the unique function of letting customers use their own certificates and keys.
User-friendliness:

PRO2 features a new graphical interface, making it much easier to use. Now, customers can see valuable power information at a glance.
File system ease of use:

Our file system is unique in that it allows for the easy uploading of firmware, while the PRO2 can store files such as an onboard MIB.
Key performance indicators:

The data our users obtain from PIPS and POPs come in the form of a report that can be exported via CSV file. This file contains valuable information, including Min/Max/Average details. With this report in hand, you can ultimately manage the efficiency of your data center better.
Coupled with our award-winning Sentry Power Manager software, the PRO2 PDU is the perfect data center power solution for those looking for expandability and flexibility. Demo one online today.
How Would Data Center Power Fare If It Faced An Unplanned Power Outage?