Blog  ▸ 
Top Reasons Your DCIM Strategy Isn't Working
Top Reasons Your DCIM Strategy Isn't Working
RJ Tee
April 10, 2017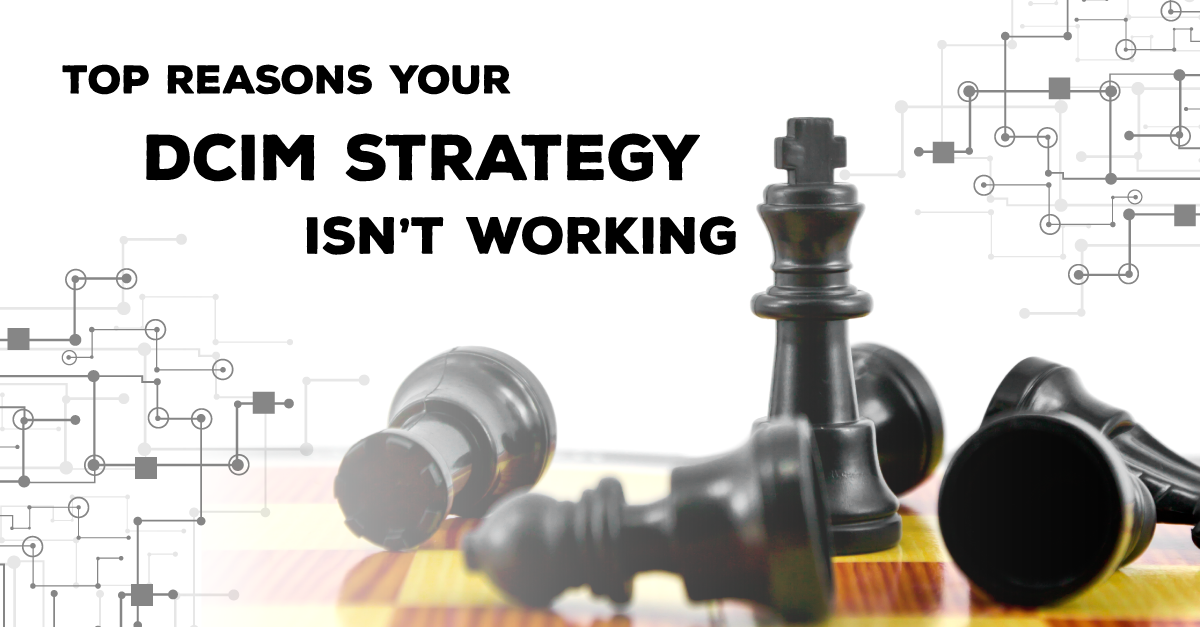 Awhile back, you and your team implemented a data center infrastructure management (DCIM) strategy to help control your rapidly-growing department. At the time, your thinking was that DCIM would streamline operations, aid in knowledge-based decision making and help your business respond to changing workloads. The whole point was to make life easier for you and your team members, while also making the data center more efficient and cost-effective for your business (which is now riding almost entirely its network infrastructure).
Let's face it, though: Things aren't going exactly as they planned. Your data center is still wasting vast amounts of power on a daily basis, and it's still suffering from sporadic bouts of downtime. And on top of it, you're continuously operating in the red zone and upper management is not happy about it.
So, why are your DCIM tools failing to get the job done? Just recently, our Product Manager Robert Faulkner sounded off in The Stack about why so many IT administrators are having trouble with their strategies.
Here are some of the main issues that administrators are having with DCIM:
A lack of manpower:

One thing Faulkner pointed out in the article was that IT teams are being asked to do more and more in their data centers but with fewer resources — including manpower. "This brings up a catch-22 scenario where data center managers have to account for the time it takes to install, implement, integrate, and continually manage and monitor a massive system, while still fighting the seemingly never-ending battles associated with overall business growth," Faulkner explained. Small IT teams, therefore, require tools that help them work smarter.
Human error:

Between 40 to 90 percent of data center downtime can be attributed to human error. So according to Faulkner, the main priority from a power delivery perspective should be to keep workers out of the data center whenever possible. Remote monitoring and management are, therefore, critical for success.
A lack of actionable data:

Many DCIM strategies will attempt to monitor and measure every part of the data center. However, they're not getting much value out of the data they're collecting because it's typically all over the place and unrefined. As a result, many data center administrators are making decisions based on assumptions instead of using cold, hard data. This can lead to all sorts of capacity planning issues.
Ultimately, the root cause of the problem comes down to a lack of specific, purpose-built monitoring tools in the data center. Any business looking to improve its power management strategy, in other words, needs to collect real-time intelligence from the PDUs which are powering servers, storage, and network gear.
How Server Technology Can Help Your DCIM Strategy
Server Technology's Sentry Power Manager (SPM) platform comes with access to an open API that can be used to share critical power and environmental data with other systems like BMS and DCIM. It allows users to see critical information related to location, system, outlet, cabinet, PDU, branch, sensor, and phase.
Picking the Right Rack Mount PDU For Your Data Center