Blog  ▸ 
[Pt.1] Hyper Growth, Hyperscale, and Hyper Density in the Data Center
[Pt.1] Hyper Growth, Hyperscale, and Hyper Density in the Data Center
RJ Tee
October 10, 2018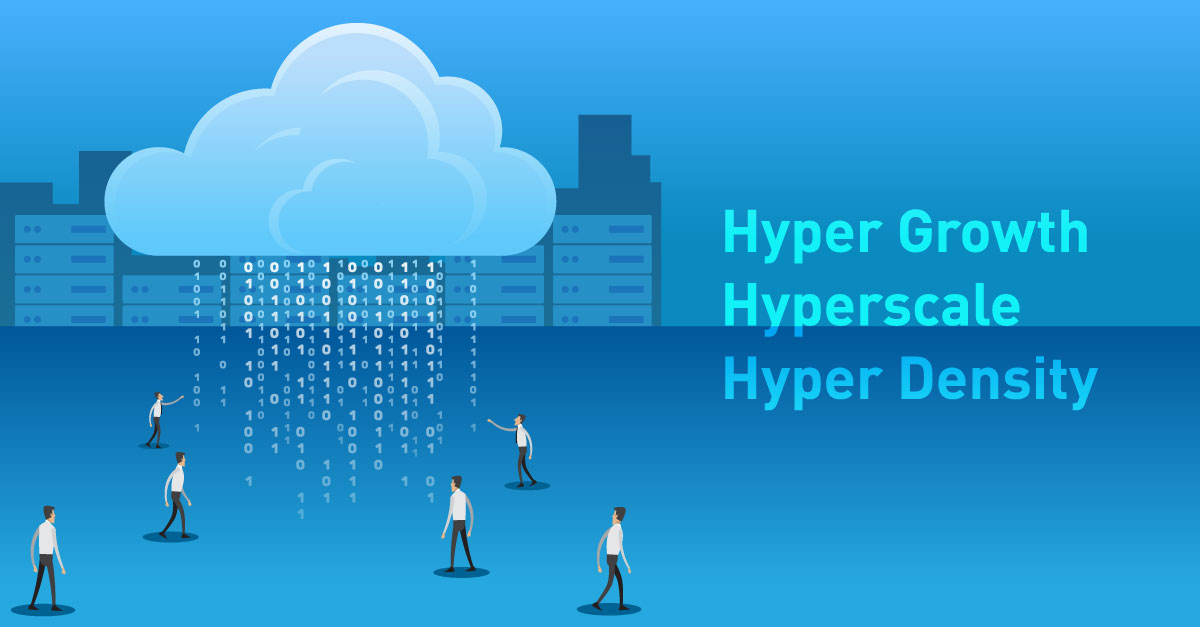 How to keep up with the need to build out multiple data centers a day? Edge and cloud computing players such as Vapor IO are finding themselves with a daunting task – figuring out how to roll out 40,000 data centers at cell tower locations around North America. Partnering with fast, flexible suppliers offering short lead times and high production capacity is a key enabler for widespread micro/edge data centers as well as building hyperscale data centers.
The suppliers' products themselves should also be flexible – look for the ability to support multiple configurations, a degree of programmability, and support for remote management. This allows the people responsible for overseeing data center operation to decide when to take preventive measures (like turning off things drawing power before they overheat) or decide to remotely reboot, avoiding a truck roll/remote hands call. Or to make an "on the fly" decision to change the rack configuration, necessitating additional or different outlets.

And then there is the issue of density. Most IT managers want to put as much functionality into a single cabinet as they can, whether that is in a central/cloud data center, or in a remote hut/closet/edge deployment. Having a remotely managed PDU with many outlets in a small form factor, such as the HDOT Cx family from Server Technology, can give you the density and flexibility needed to accommodate a variety of rack configurations from a single PDU.
Critical Facilities Summit 2018