Blog  ▸ 
2017: A Record Year for Data Center Investment
2017: A Record Year for Data Center Investment
RJ Tee
September 29, 2017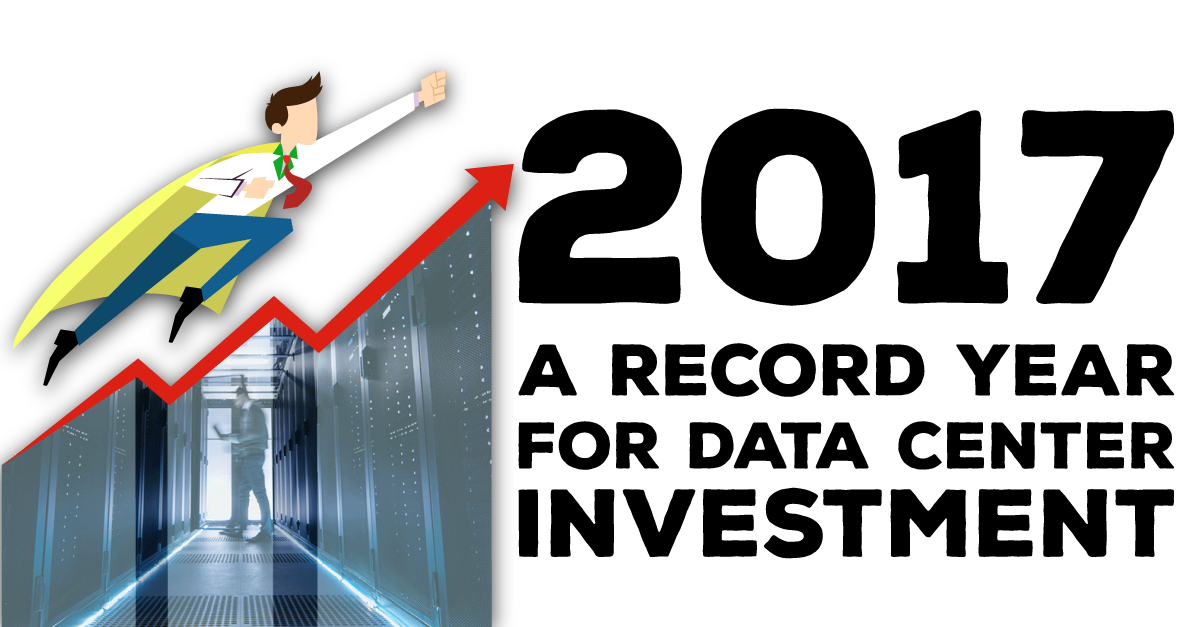 There is still a full quarter to go in 2017, but already it's been a record-setting year for the U.S. data center industry* which has generated more business than ever before.
According to a new study, companies have thus far invested $18.2 billion in U.S. data centers, which is double the amount they pulled in last year. At this pace, they are on track to surpass the total amount for the last three years combined.
A big reason for this growth can be attributed to skyrocketing demand for cloud computing, and data — both of which are expected to keep growing significantly over the next several years. Global Internet traffic, it should be noted, has already surpassed a zettabyte of data. And this should triple by as soon as 2021.
Here at Server Technology, we are thrilled to see such heavy investment in U.S. data centers. But we wanted to remind our readers about the need to support their ecosystems with real-time power monitoring at the rack level.
This is important for a few reasons:
Controlling costs: It's very easy to lose track of expenses in a data center—especially a large one—when you aren't even aware of how many servers you are running. Real-time power monitoring solutions can provide visibility into data center operations, giving administrators the ability to understand exactly where energy is being allocated. It can be used to identify and eliminate "zombie" servers, or idle machines that tend to go unnoticed but consume large amounts of electricity.
Preventing downtime: IT administrators bank on the fact that UPS systems will seamlessly work when they are needed. Oftentimes, though, they fail to turn on. Connected power distribution units can be used to perform status checks and maintenance on UPS infrastructure, providing assurance that they are working properly and preventing unexpected downtime.
Sustainability: Data centers are notorious energy hogs, with some large-scale facilities using as much energy as towns or cities. As such, sustainability has become a top priority for data center administrators—particularly federal organizations. Data centers can use connected PDUs to track progress and prove that they are taking active measures to reduce emissions.
*Source: https://www.recode.net/2017/9/28/16374640/2017-biggest-year-data-center-investment-energy-cloud-streaming-internet-traffic
Three Data Center Power Goals for 2018