Blog  ▸ 
Enhance Your UPS System with Real-time Power Monitoring
Enhance Your UPS System with Real-time Power Monitoring
RJ Tee
September 11, 2017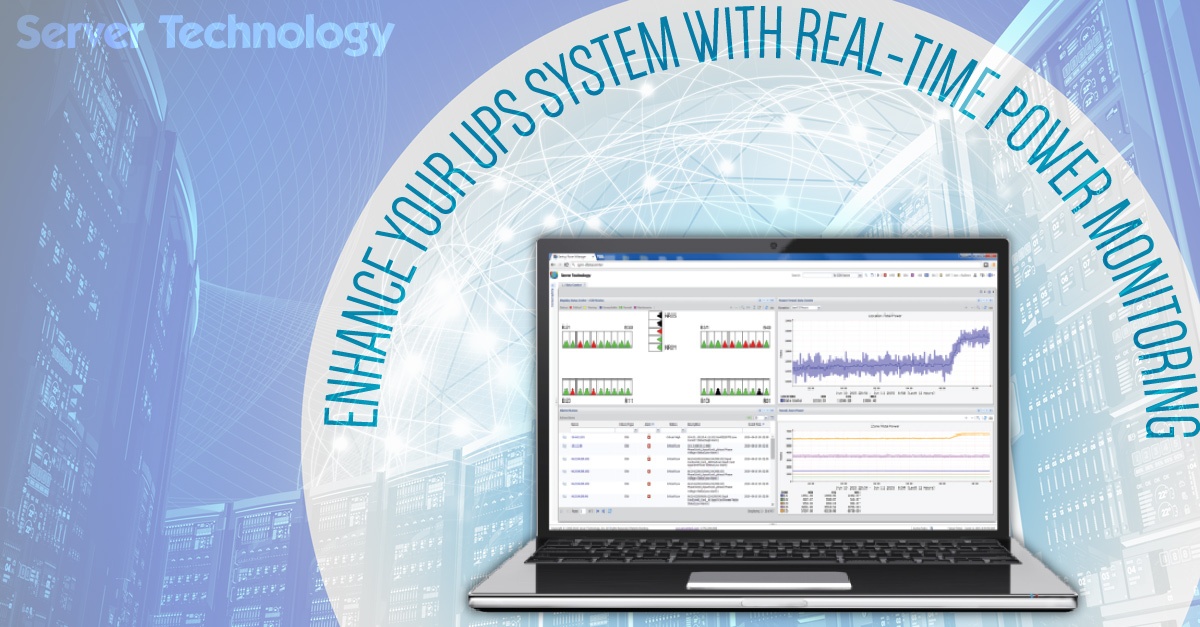 Uninterrupted Power Supply (UPS) systems have emerged as a main driver of growth in the booming data center power market — a market, it should be noted, that will continue growing at a compound annual growth rate (CAGR) of 6 percent until 2025, when it will reach $10.77 billion.
As explained in a new report, UPS can now be considered the backbone of the modern data center. These systems ensure that servers and networking devices can continue to operate as normal in the event of an unplanned accident or natural disaster.
The UPS segment, it should be noted, took in the largest share of this market in 2016. This is partially due to the rising demand for data center power. And over the next several years, this market will continue to grow due to the increasing penetration of IoT technologies, and artificial intelligence (AI) systems.
Now, consider this:
If a UPS system can be considered the backbone of the modern data center, then we can liken intelligent power distribution units (PDU) to the nervous system. Intelligent PDUs can collect and report critical power metrics directly from the rack level. PDUs, in fact, are one of the most important supporting components for UPS systems because of the fact that they can provide real-time information about how servers are consuming energy — and whether they are operationally sound and efficient.
Intelligent PDUs from Server Technology can be combined with the Power IQ platform from our partner Sunbird, a web-based management console that can be used to remotely monitor energy consumption throughout all areas of the data center.
Remember: When the power goes out, there can't be any question as to whether or not your UPS system will turn on. Server Technology can provide you with that peace of mind.
Hyperscale Data Centers: Thoughts On Support and Service?