Blog  ▸ 
Use Top Shelf PDUs for your Colocation
Use Top Shelf PDUs for your Colocation
RJ Tee
December 19, 2016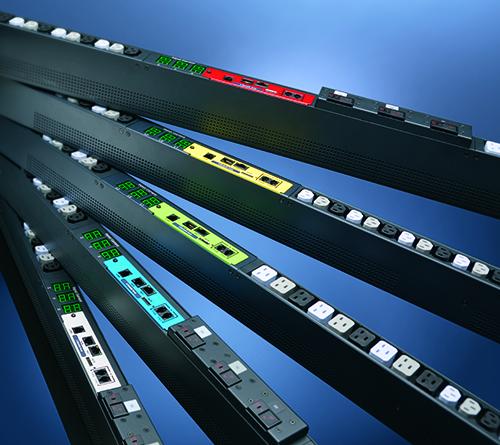 If there's one need you can't skirt around as a colocation provider, it's rack-level power management.
Power is expensive, and there is too much at stake in your mission-critical environment to go without a reliable network of intelligent power distribution units (PDUs) that can track daily usage, prevent outages and respond to environmental alerts.
Here at Server Technology, we offer best-in-class power distribution units (PDU) that are ideal for use in large colocation centers. Here are some reasons why you should consider Server Technology for your rack-level power management needs:
Fast shipment times: Oftentimes, vendors will make customers wait several weeks to receive products, which is far too long. With Server Technology, you will always be guaranteed fast shipment times. We store our products in our warehouse, which saves a great deal of time. We can ship our Fast Movers in just a few days.
Get more, pay less: Our HDOT PDUs offer more outlets per form factor than anything else on the market. Buying one HDOT PDU from Server Technology is like buying two or more standard PDUs, and more power density means more white space for future data center growth. Choose a PDU with Alternating phase outlets, which alternate the phased power on a per-outlet basis instead of a per-branch basis. This allows for shorter cords, quicker installation, and easier load balancing for 3-phase rack mount PDUs. Shorter cords mean less mass, making them less likely to come unplugged during transport of the assembled rack. Learn more about density solutions.
Custom design: Why settle for a one-size-fits-all solution, when you can use our Build Your Own PDU portal? We make it possible to choose your type of PDU (metered or smart or switched, smart POPS or switched POPS), and then add specific power, plug, and color options.
Best value: Our new High-Density Outlet Technology Switched PDU with Per Outlet Pops Sensing (POPS) technology solves three challenges in one: Power density, capacity planning, and remote management.
Server Technology is your go-to provider for all of your PDU needs. You'll be hard-pressed to find a vendor that offers as high a level of quality and support.
What Thermal Exhaust Ports Have You Overlooked in Your Data Center?