Blog  ▸ 
Top Tools For Data Center Environmental Monitoring
Top Tools For Data Center Environmental Monitoring
Posted by RJ Tee on February 24, 2017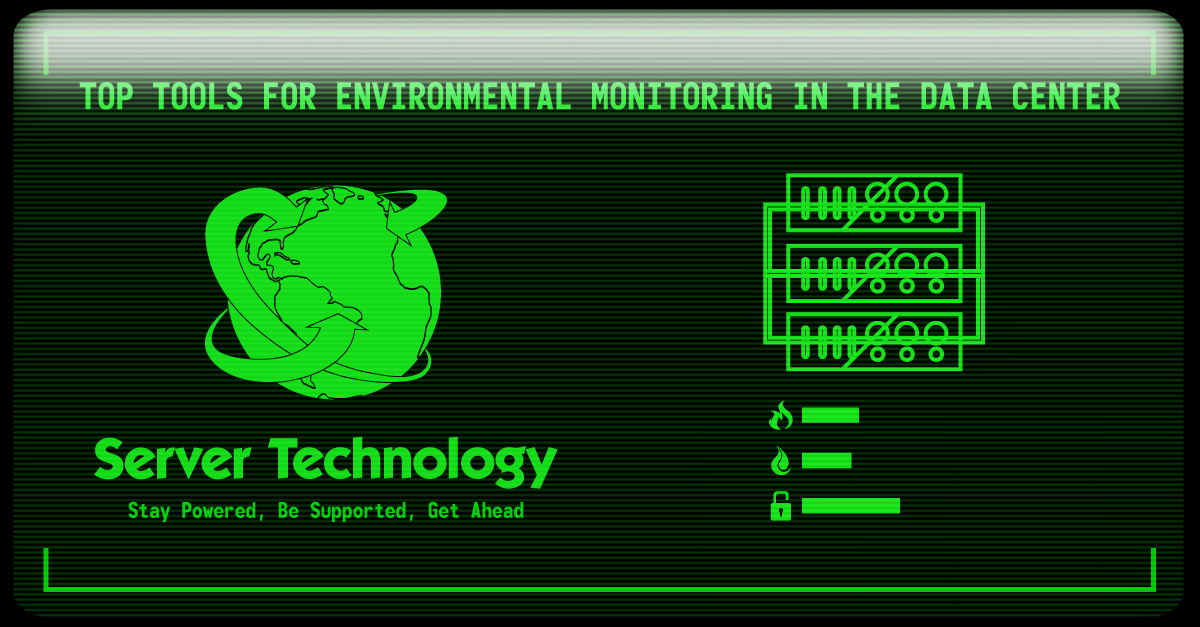 There's an old proverb that goes, "Trust, but verify." This sentiment is particularly apt for data center management, where it's vital to track every metric you can get your hands on. The need for better environmental monitoring capabilities is increasing due to increasing compute, network, and storage densities and increasing operating temperatures in the data center. Thus, keeping close watch over environmental activity in your data center, particularly when it comes to temperature, and humidity in the rack are critical to prevent disasters if left unchecked. So, what is the best way to get four or more data center environmental monitoring points in your cabinets?
Sounds like a complicated question, but the answer is simple: Server Technology Intelligent PDUs are enabled right out of the box with the abilities to attach environmental probes that can precisely detail environmental conditions in your data center equipment cabinets. This information is most reliable when measured external to the devices in the cabinet.
Adding the ability to monitor environmental conditions in your cabinets can help you to optimize how you cool your equipment. In fact, we've seen time and again that it's well worth it. Consider this: studies have clearly shown that data centers can trim four to five percent in energy costs with each one-degree Fahrenheit increase in server inlet temperature.
The following are tools Server Technology's Power Strategy Experts recommend to ensure that temperature and humidity remain in check on your data center floor.
Server Technology's Environmental Monitoring Tools
Built in Temperature and Humidity ports: Recently, ASHRAE provided thermal guidelines suggesting data centers use at least three measurement points in the equipment rack. Server Technology's Switched and Smart PDUs ship ready to support two combo humidity/temperature probes per PDU, providing four points of measurement in the equipment rack equipped with two PDUs.
EMCU-1-1B modules and sensors: The EMCU is an add-on module which provides additional temperature and humidity probes, door intrusion sensors, as well as water and fluid detection. Learn more about EMCU-1-1B units here.
Sentry Power Manager: Server Technology's Sentry Power Manager software provides you with a 360-degree view of activity in your data center. One of its main strengths is the ability to report and alarm on key power and environmental information trends, including predictive trending. It also shows you multiple parameters such as power usage and temperature within the same trend.
When combined with Server Technology's smart or switched PDUs, our Sentry Power Manager can be paired with environmental probes and monitors to give you a full view of your data center. That, in turn, gives you peace of mind and saves you a bundle both in the short term and the long run.
Want to get a live demo to see without leaving the comfort of your office and computer? Check out our SPM Solutions page or request a live demo today.
5 Reasons to use Intelligent PDUs in Edge Data Centers [WEBINAR LINK]