Blog  ▸ 
Top Power Tips For Data Center Managers: Part 2
Top Power Tips For Data Center Managers: Part 2
RJ Tee
July 12, 2016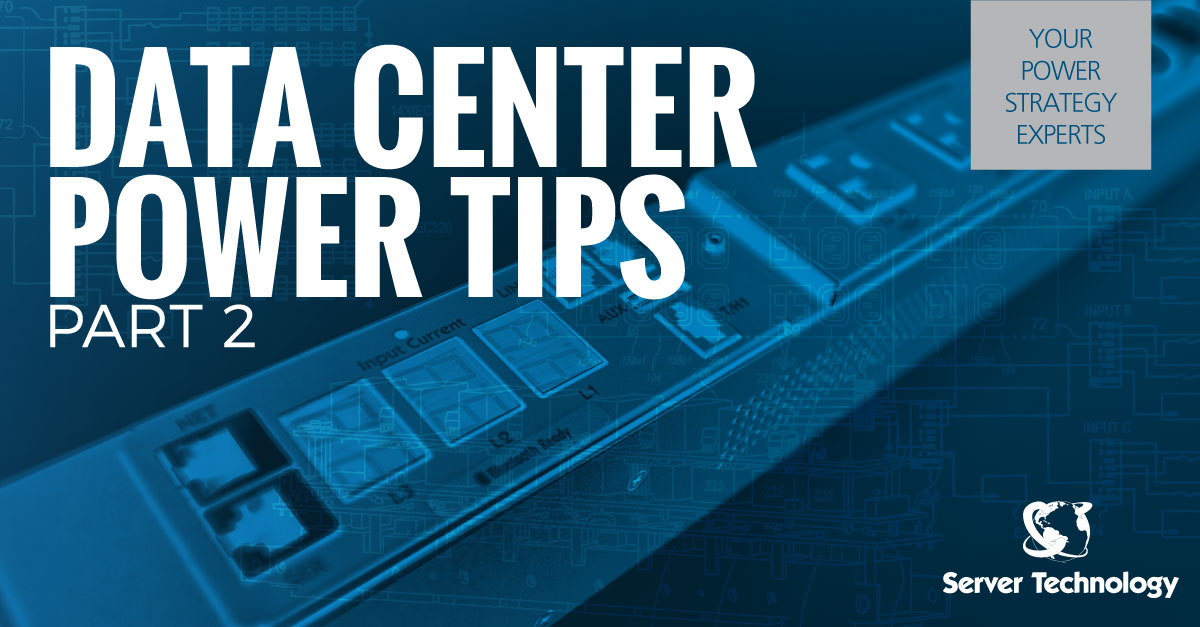 In the last post, we explored a pair of tips related to power density and voltage, including the use of three-phase power over single-phase and providing increased voltages to your equipment. This week, we'll dive into power and environmental monitoring in the IT equipment racks.
These days, data centers are constantly dealing with an increase in the number of devices within individual racks. Along with higher operating temperatures, this has led to the need for a careful approach to ensure there are very few – if any - costly interruptions in service.
With that in mind, your Power Strategy Experts at Server Technology recommend the following power and environmental monitoring best practices for your IT racks:
Use a quality rack-level monitoring solution: High-quality monitoring tools enable immediate and automated responses that help you avoid even bigger problems with applications and equipment down the road. Whatever monitoring solution you go with, it should:
Allow for remote power management
Allow for improved uptime
Provide for improved availability and reliability
Here are some of the top tools for environmental monitoring
Check your security when choosing a monitoring method: Do you have multiple locations to monitor? If so, consider Web-enabled PDU management systems designed for information consolidation across your multiple locations. Your rack-based monitoring system should allow for:
Real-time alarms
Centralized SNMP trap information
Varying access levels
Humidity/temperature sensing
User-defined load shedding
Power trending over time
Outlet control
At Server Technology, we recommend the innovative Sentry Power Manager, a feature-packed, cost-effective tool that provides a single location to monitor, manage and control the intelligent PDUs in your data center. A snap to install, SPM is the best path to a quick ROI and is a must-have for your data center.
In the final post, we will discuss power usage and measuring energy efficiency.
Top Power Tips For Data Center Managers: Part 3