Blog  ▸ 
Still Using the PUE Standard In Your Data Center?
Still Using the PUE Standard In Your Data Center?
RJ Tee
February 03, 2017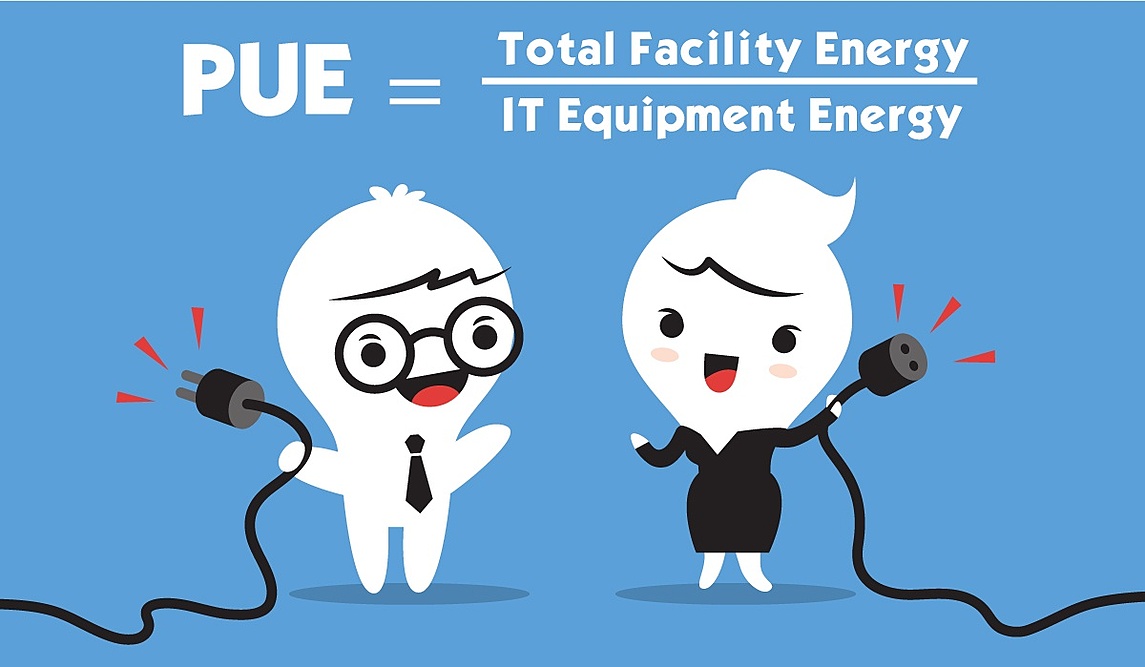 For the better part of the last decade, IT professionals have been using a metric called Power Usage Effectiveness (PUE) to measure data center energy efficiency.
But what exactly is PUE? And should you be using it to track energy efficiency in your facility?
Here's what you need to know:
PUE is nothing more than a ratio that compares a data center's total energy consumption to the energy that is consumed by its IT equipment. In other words, it's a way of seeing how much power your servers are using, versus your lights. The ideal PUE for a data center is 1.0, while a reading closer to 2.0 indicates that for every kilowatt of electricity consumed by the equipment, another kilowatt is needed to power the facility.
PUE was first introduced back in 2006 by Green Grid, a non-profit organization of IT professionals. And despite the metric's many shortcomings (PUE readings are highly prone to error and manipulation, to the point where it's hard to take a reading seriously) the metric quickly emerged one of the most common ways to track data center energy consumption.
This has changed. In 2016, PUE was officially eliminated as an acceptable metric for data center power efficiency by the American Society of Heating, Refrigerating and Air Conditioning (ASHRAE) — a global society committed to furthering sustainable construction. This happened when ASHRAE updated Standard 90.1, which offers recommended requirements for efficient energy design in buildings.
ASHRAE recognized that data centers have unique power management needs apart from common commercial spaces. So, the group created standard 90.4P specifically for data centers.
The ASHRAE 90.4 standard takes many factors into consideration, such as operation, maintenance, design and construction and the use of renewable resources. What's more, ASHRAE 90.4P defines the data center as a conditioned space, room or building that has an IT equipment load exceeding 10kW, as well as a power utilization factor of more than 20-watts per square foot.
As of right now, the data center industry is still in the process of moving from standard 90.1 to 90.4P.
"We worked very hard to craft this standard in a manner that does not stifle innovation in the data center industry while simultaneously offering criteria to help ensure energy savings," stated Ron Jarnagin, chair of the ASHRAE 90.4 committee. "It is important to keep in mind that data centers are mission critical facilities where risk management is the primary concern."
Perhaps most importantly, the standard introduces two new metrics: Mechanical load components (MLC) and electrical loss components (ELC).
Here at Server Technology, we maintain that the easiest way to track energy usage in your facility is to take an automated, real-time approach to management. Using the Sentry Power Manager (SPM) in conjunction with intelligent power distribution units will provide you everything you need to track and plan for power efficiency.
No Room for Errors When Planning for Data Center Power Capacity