Blog  ▸ 
Server Technology's Secret Sauce: Support
Server Technology's Secret Sauce: Support
RJ Tee
July 27, 2016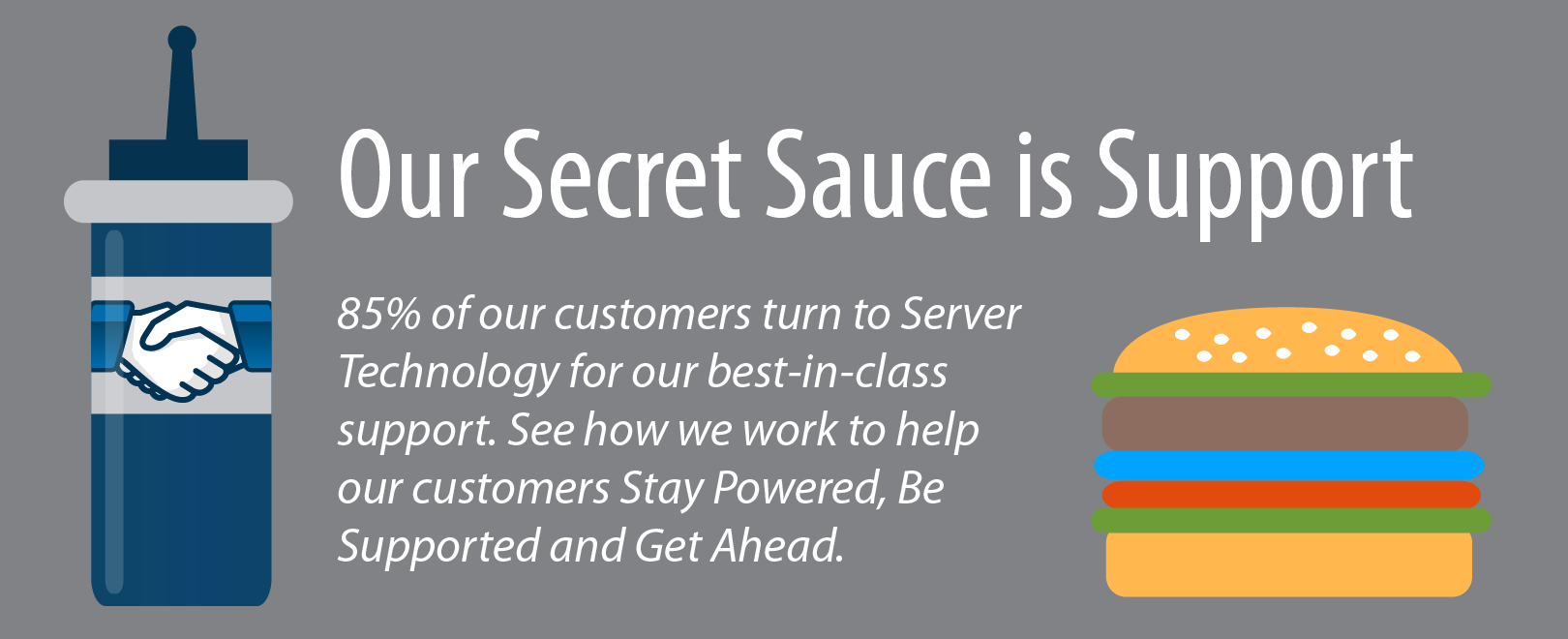 Want to see an infographic that gets to the heart of why customers love Server Technology so much? Check this out. Yes, our customers appreciate the quality of our PDU builds as well as the value they're getting when they buy our products. They also look to us for innovation in the PDU space while acknowledging that Server Technology has a stellar reputation.
But it's the support that makes all the difference.
In fact, 85 percent of our customers tell us our support team is superior to that of the competition. With Server Technology's new help desk, you'll get immediate answers to your top technical questions with the click of your mouse. If you don't find what you need, simply request a customer account or sign in to submit your support ticket. Either way, you'll get a quick resolution to your issue.
Our support staff consists of former engineers and production line workers, so you're speaking with the very people who built and designed the products you're using. They've even spent considerable time in the field to better understand the customer's needs and pain points. In short, you're not likely to stump them with a problem.
It's this sort of hands-on dedication and desire to be consistently learning about our customers through their experiences with our products, that keeps us at the top of our customer service game. If you haven't already, visit our all-new website at ServerTech.com to find solutions to your immediate and long-term power concerns. As always, we're here to help you "Stay Powered, Be Supported, Get Ahead."
Need TAA Compliant Rack Power Distribution Solutions? We've Got You Covered