Blog  ▸ 
Need TAA Compliant Rack Power Distribution Solutions? We've Got You Covered
Need TAA Compliant Rack Power Distribution Solutions? We've Got You Covered
RJ Tee
August 01, 2016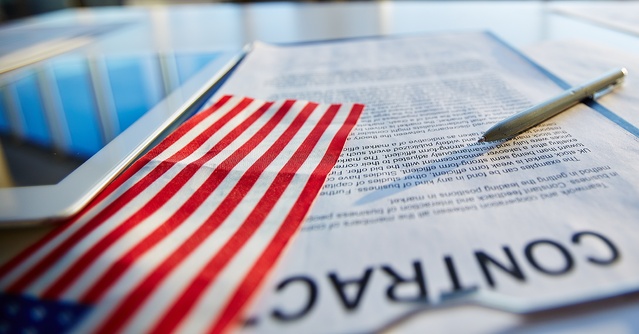 Procuring certain types of hardware for federally-affiliated data centers—like power monitoring systems—often requires IT managers to consider factors beyond cost and performance. In some cases, they must also ensure that the equipment is in compliance with federal regulations. Otherwise, it could result in significant penalties.
One important agreement that you need to honor is the Federal Trade Agreements Act (TAA). But what is the TAA, and why is it important?
The TAA: Protecting International Trade
The TAA, enacted in 1979, outlines official trade regulations between the U.S. and other nations. Its purpose is to ensure a fair and open world trading system.
This document explains where you can source certain types of data center equipment. Not all products in your federal data center must be TAA compliant; compliance will depend on the conditions of your federal contract. TAA regulations primarily impact Indefinite Delivery, Indefinite Quantity (IDIQ) contracts, and General Services Administration (GSA) contracts.
You can see the list of TAA designated countries here.
The Challenge of Procuring TAA Compliant Solutions
Unfortunately, there are many important manufacturing hotspots that are not TAA compliant. China, for instance, is excluded from the list despite being the world's largest manufacturing economy and the source of many data center technologies. Other notable exclusions are the Philippines, India, Brazil, and Vietnam.
This can add significant complications to the product procurement process. It can be very difficult to find a product that meets your cost and performance requirements but does not meet TAA requirements.
It's very important, though, that your business and your supply chain partners abide by the rules outlined in the TAA. In the event of an audit, noncompliance could result in massive fines from the federal government, lost contracts, and suspensions from working with federal organizations.
The solution
Here at Server Technology, a leading global provider of data center power distribution and monitoring solutions, we offer an extensive list of TAA compliant products for consolidating and monitoring data center equipment—particularly products in the smart and switched product families.
We are able to provide TAA compliant data center power solutions because we manufacture and assemble our parts in strategic TAA certified locations. Aside from producing and assembling products domestically, Server Technology also operates in countries like Korea and Mexico.
By producing and assembling products in these locations, we can offer flexible and affordable product procurements for customers. If a product is requested that is not manufactured in one of these countries, the parts can be moved there to ensure regulatory compliance as well as speedy deliveries and installations.
Server Technology also offers comprehensive documentation for all TAA compliant products. Rest assured, if your business is audited at any time you will be provided with the necessary materials for proving that your business is using TAA grade equipment. We keep running records for all orders and will supply them when needed.
Some of the government organizations we have worked with include the Coast Guard, Air Force, Department of Energy, NASA, NAVY, ARMY, and National Institutes of Health.
So whether you are looking for specific products that must be TAA compliant, or you have a TAA quota that you must meet, you can rely on Server Technology for fast and easy access to power monitoring and management solutions.
If You Can't Stand The Heat … Fix It