Blog  ▸ 
PRO3X Wins DCS 2020 "Data Center PDU Innovation of the Year"
PRO3X Wins DCS 2020 "Data Center PDU Innovation of the Year"
RJ Tee
February 19, 2021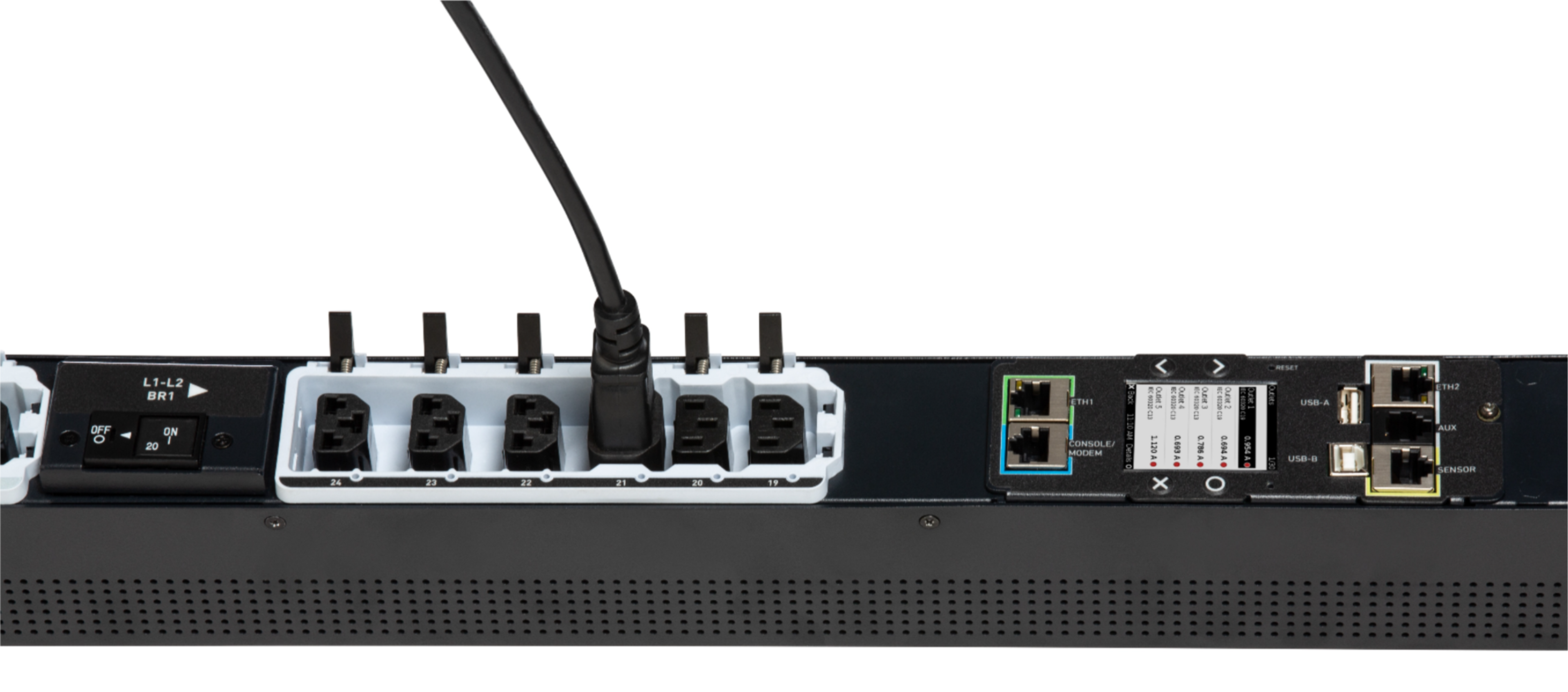 Leading Rack-Mount PDU Innovation
Well, the beginning of your answer, at least. Legrand's focus on PDU innovation through these two companies has provided the opportunity to work with the best cloud and colocation providers, forward thinking labs, and telecommunication operations. Because power is all Raritan and Server Technology do, they will continue to optimize rack power distribution and bring industry-leading innovation to their customers.
Here are just a few innovative ways Legrand elevated the performance, reliability, and accessibility of their PRO3X rack PDUs:

• Universal HDOT/HDOT Cx two-outlets-in-one design standardizes a single PDU for multiple applications due to its ability to act like a C13 or C19 outlet
• RamLock outlet retention mechanism secures power cords in place, including locking cords
• PDU Linking allows access via a single master PDU and up to seven linked PDUs through a single IP address
• Grouping outlets between PDUs ensure that outlets turn on/off/reboot in a synchronized manner to maximize your uptime
• Multi-color LCD display provides a local indication of power usage, alerts, and alarms
• The embedded Xerus™ Technology Platform delivers security, high compute power, advanced alerting, intelligence, and complete visibility into your power chain
On that last note, Xerus is a technology platform that is a combination of hardware and software technologies, embedded into PRO3X rack PDUs. The platform is comprised of a state-of-the-art network interface module, pushbutton enabled multi-color LCD display, open-source firmware, and a plethora of interface ports—all on a hot-swappable card.
Designed to Keep You Informed
The PRO3X rack power distribution unit (PDU) is designed to keep you informed of any interruption to your power infrastructures such as unexpected outages, unplanned configuration changes, and security threats.
Contact us here at Server Technology to learn more about the PRO3x and how it can support your rack power distribution needs.
 
The Impact of 2020 on Redundancy in Data Center Infrastructure