Blog  ▸ 
Our Passion for You and Your PDU
Our Passion for You and Your PDU
Isaiah LaJoie
February 07, 2020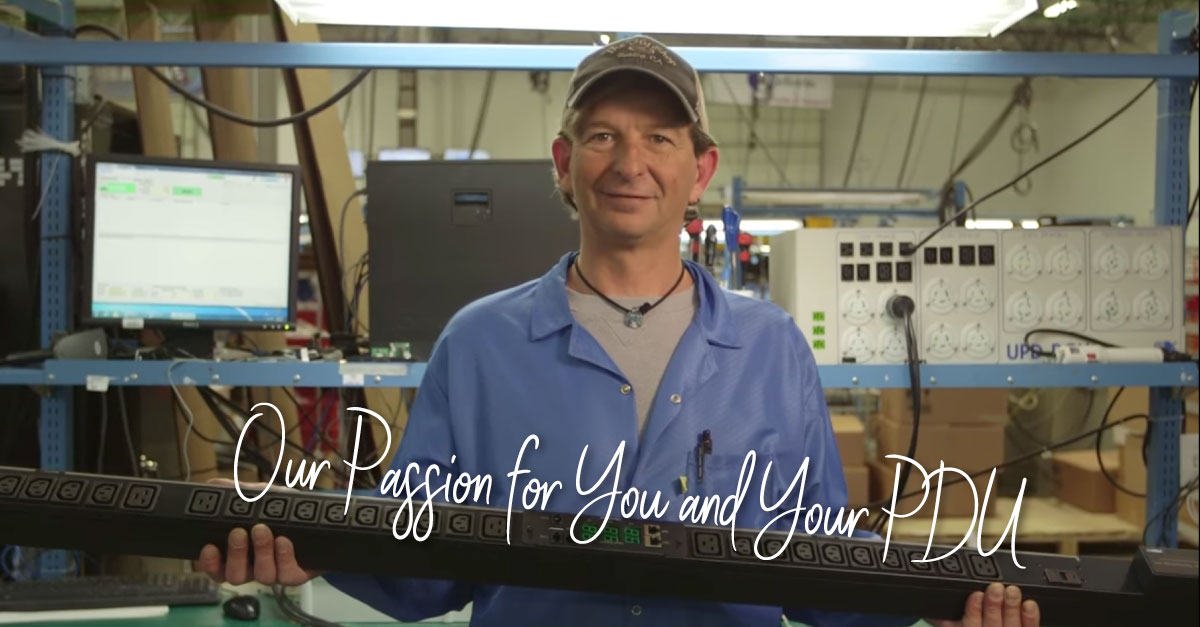 Studies show that people who are considered good conversationalists spend 80% of their time directing their attention to the other party by listening and focusing the conversation on their interests. It occurred to the writing staff here at Server Technology that 2020 would be just as good a time as any to become more interesting blog conversationalists. Today, instead of a Server Tech blog about the latest and greatest Server Tech PDU, we are going to practice our skills and focus this discussion on the most important part of the dialogue: you and your PDU.
In fact, although sometimes you may not think so, our entire approach to support is all about you, you, and then you. If you look at some of the tools we developed, they are focused on making your life just a bit easier. Take for example the configuration tool specifically for HDOT and Alternating Phase applications called BYOPDU, or the Build Your Own PDU tool. The BYOPDU configurator takes a Switched, Smart, or Metered 42-outlet High Density Outlet Technology (HDOT) PDU and allows you to build an HDOT PDU your way in four simple steps.
At Server Technology, we are focused on all of the things we can do to make the process of identifying, selecting, and purchasing a rack PDU as simple as possible. Our dedication to supporting does not stop when the rack PDU ships. Our support mentality is to provide a high level of service throughout the entire lifecycle of the product. All of this means that you have more time to do you.
When you have the time to be you more often, we also want to make sure that you are the best version of yourself that you can be. Sometimes the best way to help you be a better you is to take a look around and see what your peers are doing. What they are doing from a technology standpoint, or what they are doing from an industry standpoint, or even what they are doing within a specific vertical? The answers to your questions about what's going on in the industry are housed on the Solutions pages of our website, where you can find you-centric information about your peers.
We are also committed to providing you an overwhelming level of support. In addition to content like this blog, we offer webinars, videos, white papers, calculators, industry briefs, and case studies. There are five other areas specifically devoted to you and your PDU:
Technical references page. Our library contains manuals and product literature offering additional information on Server Technology products to guide in the installation and setup of purchased products.
Product manuals – everything you need to know about the product you have. They ship with the product, but in case you need to reference something… Organized by PDU type, Switched POPS, Smart POPS, Switched, Smart, SPM, -48VDC products, Metered, Basic. More importantly, they're also available for legacy products. We support and stand behind everything we produce, no matter where you are in the product lifecycle.
Support notes – provide instructions for tasks related to your power…from replacing a fan to upgrading firmware. Troubleshooting. Port requirements, database.
Application notes –application notes answer frequently asked technical questions about certain products. Own HDOT power trips? There are notes on topics such as maximizing device count or delivering 10kW per rack when you only have single-phase power available. Interesting topics for owners of all devices, organized by SPM, HDOT, PRO2, and 'other.'
Technical notes – short papers with information about a specific, timely issue related to Server Technology rack PDUs. Organized by category: security, PDUs, and a general category to category that covers topics such as Bluetooth integration or cables and adaptors.
Let's face it – we don't want this topic to get stale for you. At Server Technology, we have our listening ears on and are ready to do what it takes to support the next great conversation so we can support you and your PDU.


To learn more about Server Tech's Passion for You and Your PDU click here.
How to Choose the Best Rack PDU for Your Cloud, Edge, Colo, or Telecom Data Center