Blog  ▸ 
Join Legrand at AFCOM Data Center World, May 8-11!
Join Legrand at AFCOM Data Center World, May 8-11!
Nicholas Polk
May 04, 2023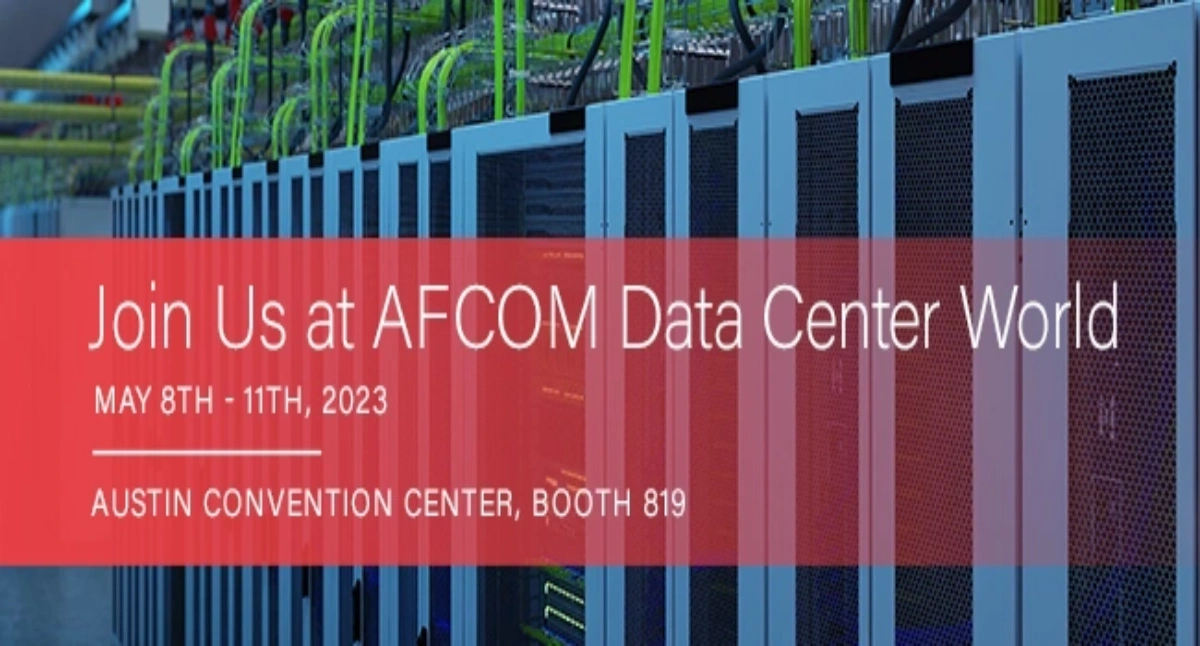 Are you ready to revolutionize your data center experience? We sure are! The Legrand team is thrilled to announce that we're heading to AFCOM Data Center World, May 8-11, to give attendees a first look at our two new intelligent rack PDU designs from our brands, Raritan and Server Technology. AFCOM Data Center World is arguably one of the biggest events of the year for facility managers and executives in the data center space. This event is set to be an exciting one, bringing together all the people responsible for building and maintaining our digital future. We're not just talking about powering the internet either. The data centers of today are going to have a hand in the exciting future of 4G on the moon, Artificial Intelligence (AI), Machine Learning (ML), robotics, and much more. It's a big deal, and we're excited to be a part of it.
What is one of the biggest challenges facing data centers today?
Looking into the future, from our perspective one thing is clear: all that data center innovation will mean new rack power distribution needs that require a new generation of intelligent rack PDUs. So, what makes our new intelligent rack PDUs so special? Well, we're glad you asked. The Server Technology PRO4X and Raritan PX4 rack PDUs are designed to give data center executives and facility managers a way to revolutionize capacity planning, workload optimization, environmental monitoring, power quality monitoring, physical and digital access control, and uptime initiatives. Does that sound like a lot? That's because it is. Combining the best software and hardware technology from previous generations of Raritan and Server Technology rack PDUs while adding a considerable number of new, ground-breaking features, our new intelligent PDUs are the result of the industry's largest global PDU research and development project.
How our new intelligent rack PDUs will help?
Our new products are engineered for mission-critical uptime, offering the industry-leading visibility, best-in-class hardware, and security data centers need. They are a total reimagining of the intelligent PDUs previously available on the market. The PRO4X and PX4 are the first rack PDUs to measure total harmonic distortion at the cabinet and device levels, offering customers the most complete and accurate set of internalized power quality monitoring and metrics, including waveform capture capabilities. To put it simply, that means you'll be able to optimize your workload, identify stranded capacity and conduct failover planning, isolate the exact outlet and cause of circuit breaker trips (ask us about our Circuit Breaker Trip Forensics with Waveform Capture), and prevent downtime like never before. By putting this all together into one intelligent rack PDU, we eliminate the need for costly external monitoring devices as well as the difficulties of bringing all that data together into your facility management systems.
But enough about the technical specs – there's a lot more to talk about, but let's do it together at AFCOM. We wouldn't be this excited if we didn't believe that you'll love these new products. We know that managing a data center is stressful, which is why we've designed a revolutionary new tool that will help you solve your power needs today, while helping you anticipate tomorrow's rack power distribution challenges. You'll have more control over your data center's rack power than ever before.
Of course, we're not just coming to AFCOM Data Center World to show off our new products - we're also excited to meet all of you. We look forward to talking with fellow industry professionals, learning about your experiences, and sharing our knowledge with you. Come see us at booth #819. We can't wait to show you what we've been working on.
See you there!
P.S. If you can't come, don't worry. We're going to be doing a webinar with Omdia / Informa on June 27, in which we will talk more about the PRO4X and PX4. We'll share more about that when we get closer to the date.
RENOWNED POWER: The All-New Server Technology PRO4X Rack PDU