Blog  ▸ 
It's Server Technology Here, Giving Thanks
It's Server Technology Here, Giving Thanks
Annie Paquette
November 21, 2018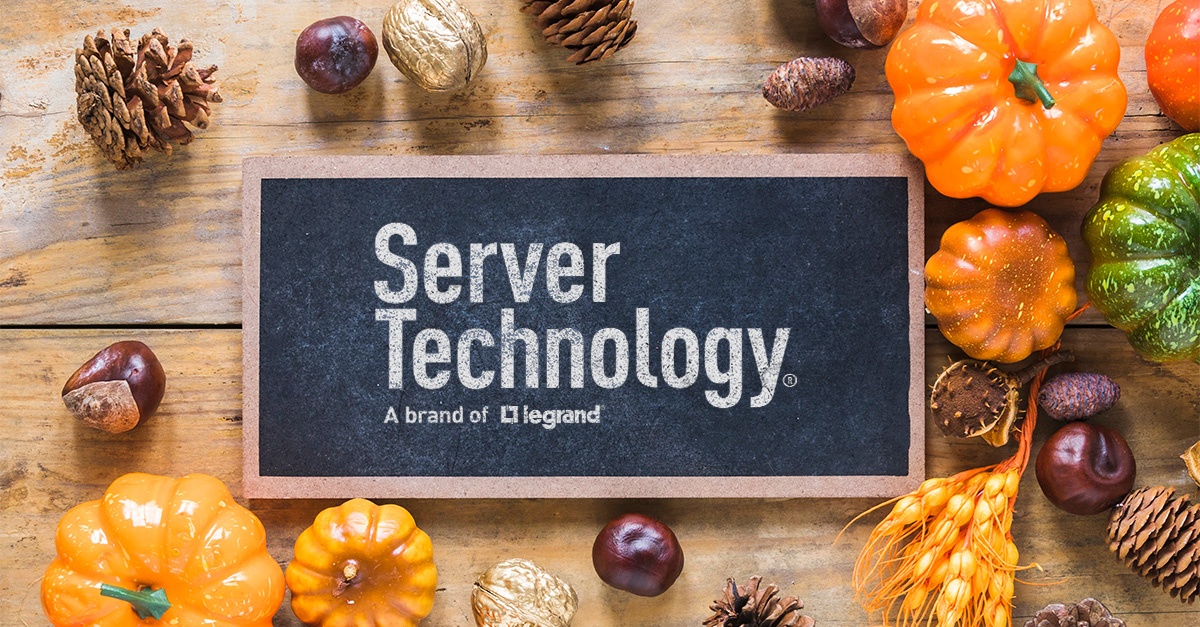 And here we are, another year under our belts. Almost. As we head into the last month of 2018, it is time once again to take a moment from our regular blog posts to reflect and give thanks. It has been a great year not only for Servertech, but for technology in general.
It would be insincere to pretend otherwise: we just love technology. Not only are we a company of dyed-in-the wool, full-on electro-dorks, but we have a little love affair with the technology that we power, too. We spent some time this week musing about what our ServerTech PDU's are doing out in the world, and it occurred to us that they may just be powering some of the most amazing technological advancements that took place in 2018.
In fact, reading through the latest MIT Technology Review, a few things stood out for the crew. Here is a short list of really amazing tech that we are totally thankful for:
Buying things with our faces:

you've come along way, baby. When your folks told you that you had a million-dollar smile, they had no idea that your handsome mug could, quite literally, power financial transactions. While a tab that large is out of reach for most of us, the tech behind it is in many of our hands – or pockets, or purses. And the tech behind that tech? A bunch of servers powered by a rack PDU. Helping advance cool tech is something we're thankful for.
Defending against the botnets:

now that the Internet of Things is finally a

thing, 2018 has ushered in the next thing: botnets. The bots themselves aren't necessarily new, but they are now able to travel to places that allow them to get upfront and personal with consumers. And with that notion comes the official declaration that the last 'greatest thing' has now been plagued by hackers and their cyber bugs. As if the thought of shutting down the power grid wasn't unsettling enough, now these folks can hack in to your home, turn up your thermostat, and turn down the volume on your home theater system during the Super Bowl. The only defense will be a new slew of anti-bot devices housed in edge computing facilities powered via – you guessed it – rack PDUs. Helping defend against an invading horde is another thing we're thankful for.
Slicing and dicing genes:

while the concept of making changes to our genetic makeup was around as early as the 1960's, 2018 will be known as the year that gene therapy finally arrived. And we are not talking about cloning sheep or dogs here: this is the gene therapy that is used to attack and treat disorders that result from single-gene mutations. The foundation for all of this work comes as the result of an epic gene-mapping exercise, the number-crunching for which was supplied by some of the fastest and most powerful high-performance computing clusters (HPC) available. And those HPC's were plugged into – yes – rack PDUs. Helping human life is something else we're thankful for.
Just the Facts Part 1: Intelligent PDUs Defined