Blog  ▸ 
Innovative Solutions For Government Clients: Part 2
Innovative Solutions For Government Clients: Part 2
RJ Tee
January 23, 2017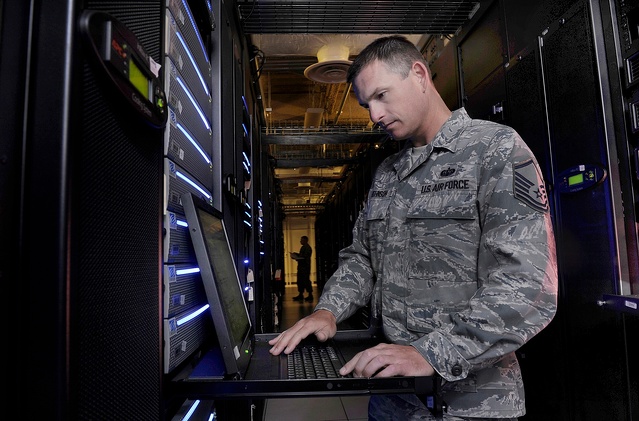 In Part 1, we explained how the federal government is improving data center efficiency, lowering overall energy costs and optimizing their data center environments. In our next segment, we will dive deeper into solutions that can help meet those critical needs.
Federal Sales Manager Jason Mollicone discusses how Server Technology's expertise with intelligent PDUs positions the company to best provide solutions to the power challenges faced by the federal government. He says the need for remote monitoring and management has become a priority over the past couple of years.
"We're really starting to see those conversations come up in the federal space," he says, explaining that Server Technology's intelligent rack power solutions – from our Smart rack PDUs to our Switched PDUs - can help clients drill down to the outlet level, if needed, to see individual IT device power consumption and trends while allowing all necessary data points to be collected.
"Also, you have remote access into your PDUs, so if something needs to be turned off or rebooted remotely, you can do so very quickly," he says. "In addition, from a security perspective, you can lock individual outlets to ensure proper access is granted prior to plugging in additional devices."
On the Front Lines of Power Trends
A big buzzword in not only the government space, but with all data centers – is efficiency. Mollicone says one of Server Technology's efficient solutions, Alt-Phase technology, can greatly enhance efficiency in three phase power applications. Alt Phase technology allows customers to easily balance loads by cording outlet by outlet instead of bank by bank, as you do in a traditional 3 phase rack PDU. This improves operational efficiency by allowing the customer to properly utilize available power in each rack, while improving air flow. In addition, it keeps phases well balanced, which increases power efficiency and lowers overall costs.
The Impact of DCOI
With the institution of the Federal government's Data Center Optimization Initiative (DCOI), which requires agencies to optimize their existing infrastructure and report on their efforts to do so, Mollicone says the pace of finding more efficient solutions for government clients has quickened.
"These data centers are very expensive to operate and maintain," he says. "So, the more we can do to help lower costs, while providing the right solution, the better."
Server Technology's solutions for our federal clients also include the ability to provide more outlets per rack, which is found in our High Density Outlet Technology (HDOT) PDUs. The reason this is crucial, Mollicone says, is because the government's recent consolidation efforts means we're seeing rack densities increase.
"Equipment that may traditionally require three or four rack PDUs can now be implemented in two rack PDUs," he says. "The more outlets we can put into one rack PDU means fewer PDUs are needed overall, resulting in less total hardware, lower costs and cleaner airflow, all while minimizing deployment time. That's a good thing because it means there is less to manage and speaks very well to the goals of DCOI."
Ultimately, it comes down to serving the client's needs and developing innovative solutions to meet – and exceed – their expectations, a value Server Technology was founded on.
"If you can understand their challenges and have a solution that touches on all those points, there's nothing more powerful," he says.
Federal Data Centers: Use Switched POPS PDUs To Slash Power Costs