Blog  ▸ 
Federal Data Centers: Use Switched POPS PDUs To Slash Power Costs
Federal Data Centers: Use Switched POPS PDUs To Slash Power Costs
RJ Tee
January 27, 2017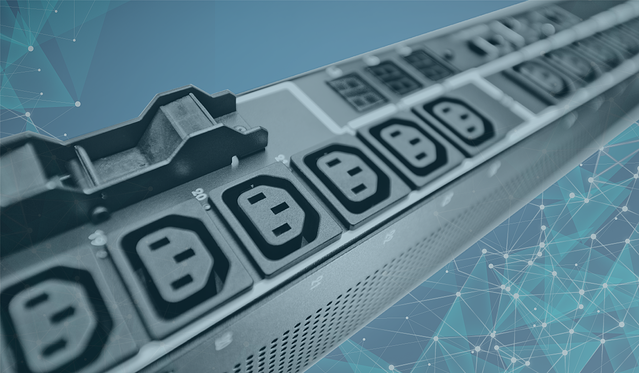 While the private sector is experiencing unprecedented data center growth, the exact opposite is happening in the public sector. Even though the federal government is using just as much data and technology as any other entity, the marching order for federal data center operators is reduce, reduce, reduce.
Over the last several years, the U.S. government — led by the White House and the U.S. Office of Management and Budget (OMB) — have cracked down significantly on federal data center spending. Under the Data Center Optimization Initiative, and the Federal Data Center Consolidation Initiative (FDCCI), federal agencies must actively strive to close extraneous data center facilities. At least 52 percent must go by the end of 2018. And facilities that do remain in operation must reduce costs, and support eco-friendly practices.
"The Data Center Optimization Initiative, released [Aug. 1st, 2016], continues and builds upon the progress of FDDCI and ensures robust implementation of the data center provisions of the Federal Information Technology Acquisition Reform Act (FITARA)," stated federal Chief Information Officer Tony Scott in a blog post. "The initiative requires agencies to implement strategies to consolidate inefficient infrastructure, optimize existing facilities, improve security posture, achieve cost savings, and transition to more efficient infrastructure, such as cloud services and interagency shared services."
Now, everyone is wondering whether this plan will continue under the Trump administration. As of right now, it's unclear how the president elect's administration will handle federal IT spending, but so far there is no indication that these initiatives will be repealed — especially under Republican control where spending is liable to be limited. So the pressure is still on for federal data center operators to press forward and continue optimizing throughout 2017. In many ways, this is a critical year.
On one hand, it's hard to argue against the initiative from a managerial perspective. In fact, it's been quite successful. Since the launch of the FDCCI, federal agencies have closed 1,900 data centers and reduced the total real estate footprint for federal data centers by 1.2 million square feet — resulting in a total cost savings of nearly $1 billion.
On the other hand, it's creating some problems — particularly for agencies who need their data centers, and for employees who need their jobs.
Your main priority right now as a federal IT administrator should be to get a handle on your monthly data center to spend so that you can keep your facility up and running. If you fail to do so, it could mean the end of your department —and you and your colleagues could either be re-assigned or put out of work. What's more, your agency's data center may either be outsourced or consolidated which will directly impact daily operations.
Here's how Server Technology can help:
Server Technology offers intelligent Per Outlet Power Sensing (POPS) Switched PDUs, that can be instrumental in your efforts to streamline data center power management — which is traditionally one of the most problematic data center expenses. Server Technology's Switched POPS PDUs offer highly-accurate, outlet-level power monitoring for unparalleled visibility and control over rack-level power consumption. With this product, you can stop guessing and start making decisions based on hard metrics.
That's' because Switched POPS PDUs will allow you to see exactly how much power you are using at the rack level in real-time, by providing a detailed glimpse into metrics such as voltage, active power, apparent power, crest factor, power factor and power consumption (measured in W-hours). And their embedded switching function makes it possible to perform remote power management tasks anyplace you have web access. This line of intelligent PDUs also comes with optional temperature and humidity probes for advanced environmental monitoring. With this feature, you can consolidate workloads and increase rack densities safely and efficiently. Switched POPS PDUs come with SNMP trap email alerts, for automated warnings about real-time environmental conditions in your data center.
Server Technology: Working For America's Biggest Government Agencies
Rest assured, your agency won't be the only department working with Server Technology. Server Technology, based out of Reno, Nevada, provides rack power distribution units for a variety of government customers including:
• Air Force
• Coast Guard
• NAVY
• ARMY
• Department of Energy
• NASA
• National Institutes of Health
Server Technology's PDUs are manufactured in TAA compliant locations. And since they are produced and stocked here in the U.S.A., they are able to ship faster – meaning you can count on Server Technology for speedy and reliable deliveries.
So don't wait to take action. For more information about how your data center can leverage Switched POPS PDUs, call 703-295-2059 or email govsales@servertech.com.
Fast Mover PDUs | Server Technology