Blog  ▸ 
How Much Trouble Could One Technician Cause In Your Data Center?
How Much Trouble Could One Technician Cause In Your Data Center?
Josh Schaap
October 31, 2016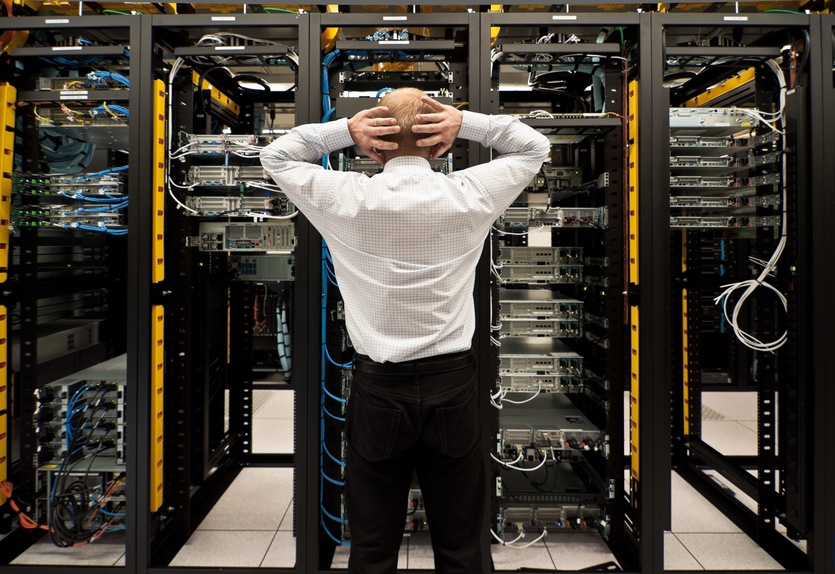 Just recently, eWeek ran a Halloween-themed article titled "The Data Center: Where the Stuff of Nightmares Lurks." The article pointed out some of the darkest fears that IT professionals are facing. And one caught our attention: "The 'Help' Desk Tech from Hell."
"One of my greatest fears (brought about by an actual experience) is another absolutely pitiful on-site help desk tech who completely disregards procedures and starts moving cables around on network devices trying to get one device working again, but takes down six more in the process," the article stated.
It's sad, but true: Help desk technicians —as well as interns and careless, or sleep-deprived IT workers — can create a great deal of trouble in the data center.
Unfortunately, we can't do much to prevent other employees from wreaking physical havoc in your data center. We'll leave that t you. But there is something we can prevent: Unauthorized users adjusting your switched PDU settings.
Our Sentry Power Management (SPM) system comes with strong security settings and access controls. These controls can help prevent certain individuals from logging into your switched PDUs and making critical decisions which could lead to disastrous consequences.
It may seem like a small thing, but trust us: You don't want other people messing with your power flows. With the SPM platform from Server Technology, you can rest assured knowing that only you or trusted colleagues have the ability to adjust your switched PDU settings. So if you get sick, go on vacation, or need to trust your data center with someone who is less qualified or experienced, you will not have to worry about coming back to an unfixable mess.
Data Center Operators: It's Time To Stop Guessing About The Future