Blog  ▸ 
Four Capacity Planning Factors In A New Build
Four Capacity Planning Factors In A New Build
Josh Schaap
May 11, 2016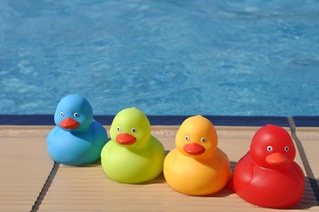 Pardon the pun, but the origin of the phrase, "getting your ducks in a row," is a little, well, fuzzy. It's not clear whether the term comes from hunting, sports, or - most likely - the practice of mother ducks encouraging their babies to line up in a row before heading to the pond. Either way, having one's proverbial ducks in a row is nearly always a good idea before undertaking a sizable project. Take, for example, capacity planning in a new build. That's one situation where you don't want to jump in headfirst without a solid plan.
When planning for either a retrofit or a new build, it's important to follow several key steps, which we've previously discussed. As a refresher, these steps include understanding your power, infrastructure, cooling, and space requirements. While fully reviewing your company's strategy, IT priorities, your historic power usage, and your build or buy options. If you conclude a new build is a way to go, there are several next steps to take, including:
Choose a location and modify the build specs to allow for both considerations of modular and traditional design options, sustainability, and ease of performing upgrades over time.
Pick appropriate devices with long lifecycles for your physical infrastructure.
Well ahead of time, design the limitations of power, space, and cooling.
Talk through the requirements for applications you'll be running. Some organizations have decided
to focus on high-density modular racks, which maximize utilization through advanced virtualization. Negotiate the initial occupancy of IT and communications equipment, which typically represents 50 percent of total space and capacity in order to allow for future expansion. 

Other factors include, understanding industry-specific regulations in your state and county, knowing your rack density and optimization requirements, having a good grasp on power utility prices around the world, and understanding cooling requirements. Delve deeper into the topic of capacity planning in both new builds and retrofits in the DCD whitepaper, "The Practical Science of Data Center Capacity Planning" on the all-new ServerTech.com.
Server Technology's HDOT Wins Big At DCS Awards In London