Blog  ▸ 
FITARA - Data Center Consolidation Deadline Could Be Pushed Back
FITARA - Data Center Consolidation Deadline Could Be Pushed Back
RJ Tee
April 03, 2017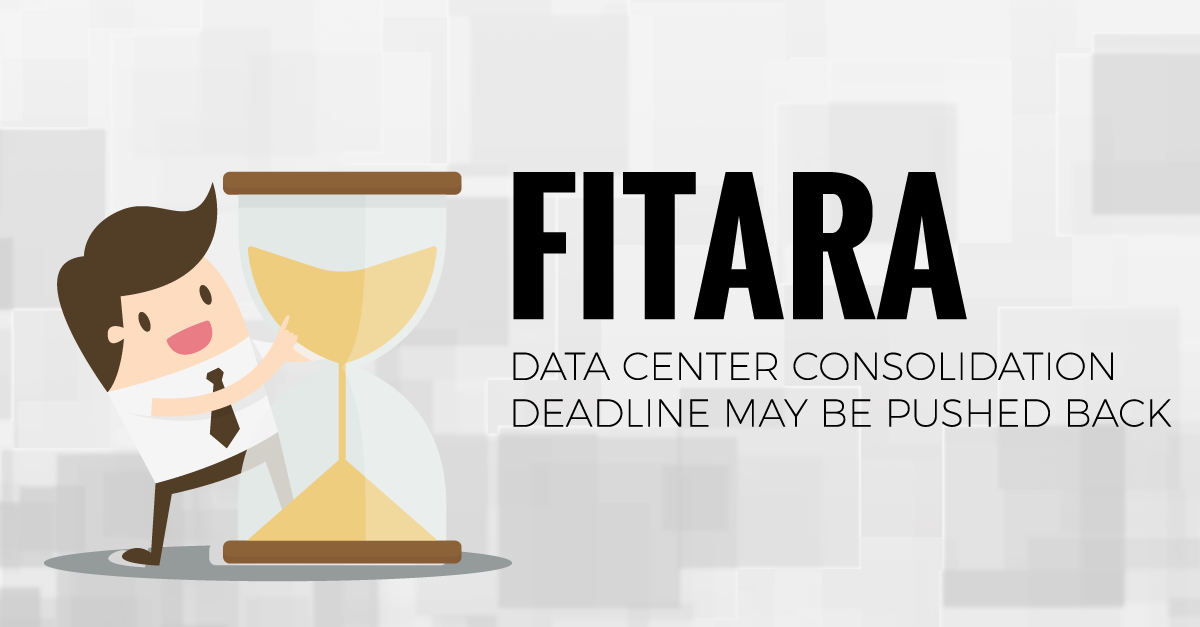 Since 2014, federal data centers have been optimizing their facilities under the Federal Information Technology Acquisition Reform Act (FITARA), a money-saving initiative imposed by the federal government that will force certain data centers to close by 2018.
As of right now, the project is moving much too slow. According to MeriTalk, the most recent FITARA scorecard — released on Dec. 6 — shows that federal data centers are far behind where they need to be in their optimization efforts.
How poorly is the project progressing? Twelve out of 24 graded scores generated a C or worse for their efforts. At this pace, it's unlikely that the majority will meet their goals by 2018.
Fortunately, Uncle Sam is feeling a bit generous right now and may extend the deadline beyond 2018. But he's not happy about it.
Director of IT issues for the Government Accountability Office Dave Powner recently sounded off about the pace of the project.
"2018 probably isn't enough time to get this done. A key recommendation moving forward is extending the sunset provision in FITARA," Powner stated. "The question is how long to extend it. If an agency really can't optimize by 2020, should they be in the business of managing a data center? They need to ask themselves that. If agencies can't operate these things, they need to think long and hard about getting out of the business."
So, why are federal agencies having such a hard time consolidating their facilities? According to Powner, a major reason is that only a few agencies have tools for server utilization. Right now, there are 4,400 remaining data centers and just 1200 have server utilization tools.
Server Technology is an obvious choice for federal data centers in need of energy utilization tools.
First and foremost, Server Technology's products are Trade Agreements Act (TAA) compliant, meaning they are made here in the U.S. So federal agencies will have no problem in using Server Technology as a vendor. And plus, since products are made domestically Server Technology can offer fast shipment times for products and accessories. Most products ship between three and 10 days.
The products that can help federal data centers the most are Server Technology's Web-based power management console, the Sentry Power Manager (SPM), as well as Server Technology's intelligent power distribution units (PDUs). Federal data center administrators can use these products to gain a clear understanding of power usage and server utilization at the cabinet, zone and location levels.
It should also be noted that Server Technology offers a wide range of products under the umbrella of intelligent PDUs. There is even a "Build Your Own PDU" feature, for custom builds with up to 42 C13 outlets.
Hyperscale Demands...