Blog  ▸ 
Experience Data Center Power Savings You Can See
Experience Data Center Power Savings You Can See
Josh Schaap
September 18, 2015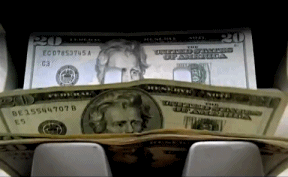 Your server room is like a growing jungle that gets more complex—and expensive—with each device that you add onto your network.
This jungle is mostly comprised of physical servers, some of which are running under capacity and some of which are at or near maximum volume. With this setup, your data is most likely spread out over a vast network that also contains a great deal of "comatose" servers.
Adding to the problem, you have little means of seeing how each device is working in real-time. So any attempt to streamline your network for efficiency would essentially require a great deal of guesswork.
In your position, however, there is no room for guesswork. You need to make decisions based on metrics, not assumptions. So it's no wonder you've been shying away from overhauling your server room to make it more efficient.
Fortunately, there's an easy way that you can overhaul your network: Invest in real-time data center power monitoring equipment. Using Server Technology's Sentry Power Manager (SPM), you can gain real-time rack-level visibility into how your devices are using electricity on a regular basis. Using the information gleaned from SPM, you can eliminate comatose servers and safely virtualize more servers, which will, in turn, make your network more efficient. After all, servers are most inefficient when running at low utilization rates.
SPM also facilitates remote Web-based power management, so you can monitor your server room and make critical decisions even if you are not physically present in your facility.
What you'll find is that, by using SPM, your monthly power usage—and your stress level—will decrease considerably. Your data center will become more reliable and more predictable almost overnight.
Three Reasons Why Every SMB Should Monitor their Rack Mount PDUs