Blog  ▸ 
Data Center Power Market Is Poised For Growth
Data Center Power Market Is Poised For Growth
RJ Tee
January 20, 2017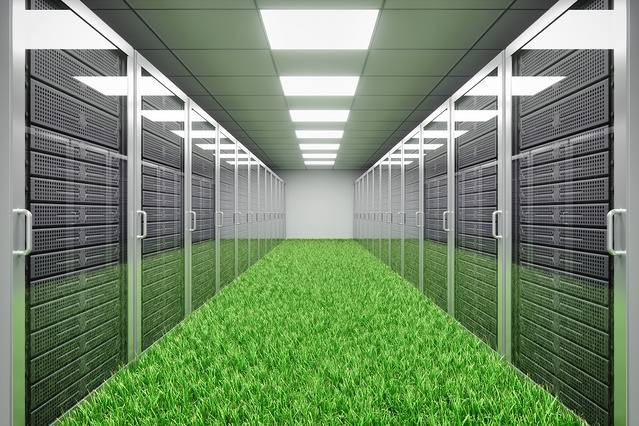 Back in the early days of information technology, data centers were almost embarrassingly wasteful entities. But this was a different time, before the necessary technology was available to accurately track and manage power consumption over time.
Today, the data center industry is changing as businesses everywhere are actively looking for ways to reduce total operating costs and improve energy efficiencies. As such, data center power management has emerged as a top priority for enterprises and should be for quite some time.
Proof can be seen in a recent report from Research and Markets, which predicts the global data center power industry will continue to grow at a compound annual growth rate of 14.59 percent from 2016 to 2020. This figure includes revenue generated from the sales of power distribution units (PDUs), uninterruptable power supply (UPS) systems, data center power infrastructure, generators, transfer switches and switchgear.
There are many different factors influencing the market, but one that stands out is green data center construction. Concern for excessive carbon emissions and electricity consumption has reached the C-suite, as many enterprise decisions makers are now trying to reduce their total carbon footprints. So over the next few years, we should continue to see a great deal of green construction throughout the industry.
Server Technology, a leading provider of intelligent data center power management solutions and accessories based out of Reno, NV, was named as a prominent vendor in the data center power market.
Here is a look at some of Server Technology's most popular data center power management solutions that you can browse from:
Sentry Power Manger: This award-winning data center power management platform makes it easy to monitor and control an entire network of onsite or distributed PDUs. It's user-friendly, highly secure and ideal for data centers of all sizes. SPM can be used to streamline reporting, maintenance scheduling, environmental conditions, energy efficiency and capacity planning in the data center. It's also very useful for guaranteeing rack redundancy.
Switched POPS PDU: Server Technology's Switched Per Outlet Power Sensing PDUs offer advanced, real-time power monitoring metrics like voltage, load (amps), active power, crest factor, apparent power, power consumption (in W-hrs) and power factor. Optional temperature and humidity probes can be purchases as well.
Switched PDU: The Switched PDU is specially designed to simplify the process of turning outlets on and off — either individually or as a group. Switched PDUs also come with lock-out, power-up sequencing for safer start-ups, as well as load shedding.
Smart POPs PDU: This product is used for outlet-level power monitoring. Smart POPS PDUs can also generate SNMP trap email alerts, for automatic updates on data center power and environmental conditions.
Smart PDU: Server Technology's Smart PDUs provide input power current monitoring, and come with branch circuit protection for a variety of amperages and voltages. You can purchase smart PDUs in single and three-phase. This product also contains automated alerts for power and environmental conditions. Optional temperature and humidity probes can also be added.
Metered PDU: The Metered PDU is an ideal solution for ensuring even and reliable power distribution throughout all of the devices in an equipment cabinet. Metered PDUs are available in single-phase 110-120V, 208-240V or three-phase power distribution with 20A,30A, 50A and 60A options as well as local input current monitoring.
Basic PDU: The Basic PDU ranges from 2kW to 6kW per cabinet. Basic PDUs come in single-phase 110 to 120V or 208-240V power distribution with 20A and 30A options. Three phase power distribution is available for 20A and 30A options as well.
Many of Server Technology's products are built on the PRO2 Platform (Server Technology's latest platform for CDU products), and feature High Density Outlet Technology (HDOT). HDOT products contain an industry-leading 42 outlets which is the highest number per form factor in the industry. HDOT PDUs are also built to withstand higher operating temperatures.
Server Technology also offers solutions for -48VCD rack PDUs and fail-safe power redundancy. There are also a variety of accessories like cable locks, the Startup Stick (for ultra-fast reboots) and the ST Eye for remote power and environmental monitoring.
What's more, customers can use the Build Your Own PDU tool to create custom-designed outlets in just four easy steps.
Power management may seem like an intimidating process, but using Server Technology's solutions you can make it simple. Server Technology's products are easy to implement and configure, and are a must-have for any enterprise that is serious about reducing costs and energy consumption.
Innovative Solutions For Government Clients: Part 2