Blog  ▸ 
Data Center Power Management: The Key To Success in Silicon Valley
Data Center Power Management: The Key To Success in Silicon Valley
Josh Schaap
October 24, 2016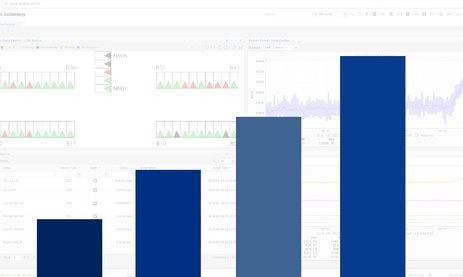 Silicon Valley remains one of the largest and most competitive data center markets in America. Right now, there is a data center vacancy rate of just 8.2 percent in the region*. And according to a new report, the market is expected to continue to experience further growth in the near future.
As is to be expected, rents are sky-high in Silicon Valley. So, if you're planning to open a data center in the area, you'll have to poke around to find a deal that aligns with your budgetary needs. We recommend you look in Santa Clara, which is an up-and-coming area of Silicon Valley that is quickly becoming a hotbed for data centers.
Santa Clara, it should be noted, is known for its ultra-low commercial electricity rates. These rates will vary depending on your monthly power usage.
It's important to realize, though, that it doesn't matter what electricity rates you are paying if you lack the ability to closely monitor your daily power usage. If you're not careful, you could easily spend more money on electricity in a month in Santa Clara than in the heart of San Francisco.
Data centers, after all, use a phenomenal amount of power on a daily basis. And if left unchecked, power consumption can quickly spiral out of control. Just think about all of the zombie servers that are running in your data center right now, sucking up power.
The only way to stay under (or even close) to budget is to invest in a reliable data center power management solution.
Fortunately, it's easier than ever before to control your data center power usage. In the past, data center managers only had traditional power outlets. But recent strides in data center power outlet technology have greatly improved this problem.
Server Technology is one data center power management provider that has been gaining a great deal of attention recently. Server Technology's smart and switched Per Outlet Power Sensing (POPS)-enabled power distribution units to provide per-outlet power measurements for data center racks. These products allow managers to track metrics like current, voltage, power (kW), apparent power, crest factor, and power factor.
They also offer the most outlets per form factor in the industry, allowing for greater cabinet densities.
Plus, Server Technology makes the data center power management process easy with its award-winning Sentry Power Manager (SPM) solution. This product centralizes power management, allowing for complete control and visibility over all intelligent data center PDUs.
Using Server Technology's solutions, you will have a much easier time succeeding in the Silicon Valley data center market. While your competitors struggle with sky-high power bills, you will be tracking your usage and continuously optimizing your facility guided by actionable metrics.
Source: http://datacenterfrontier.com/silicon-valley-data-center-market-poised-for-growth/
How Much Trouble Could One Technician Cause In Your Data Center?