Blog  ▸ 
10 Reasons To Check Out the New HDOT Switched PDU
10 Reasons To Check Out the New HDOT Switched PDU
RJ Tee
March 11, 2015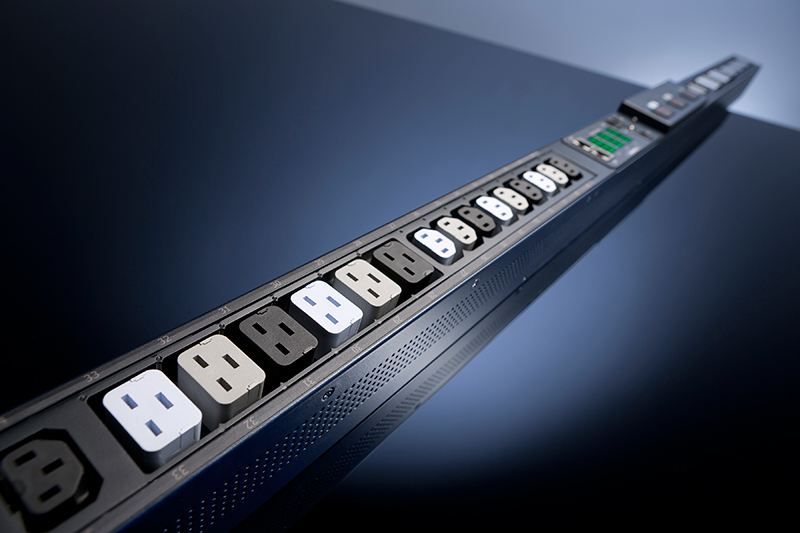 You are tasked with streamlining an increasing amount of power to your individual racks, while also keeping factors like costs and safety in mind. Making matters more complicated, these demands will be increasing significantly over the next few years due in large part to the Internet of Things. As your business continues to add connected devices, and as it places greater reliance on its core infrastructure, the threat of downtime will spike considerably.

Next-generation problems produce next-generation solutions, however, and Server Technology has risen to the occasion to produce the power distribution unit (PDU) that will usher your data center into the ultra-connected era. Its new High Density Outlet Technology (HDOT) Switched PDU combines up to 40 outlets of alternating phase currency along with a flexible and feature-rich PRO2 hardware and firmware platform.
The result is a PDU that can effectively balance heavy workloads while ensuring cost savings and efficiency in your busy data center.
Here are 10 reasons why you should consider investing in HDOT Switched from Server Technology:
1. Per Inlet Power Sensing (PIPS®): Measure the voltage, power, crest factor, apparent power, power factor, reactance, accumulated power, and current along each inlet or infeed of a cabinet power distribution unit (CDU).

2. Branch Current Monitoring: Prevent overloads through LED digital displays that report critical information related to load balancing.

3. Cable retention: Don't let your power cords become disconnected from your PDUs. HDOT Switched units come with options such as locking cables, cord sleeves, and cable retention clips to ensure your system always stays connected.
4. Hot swapping capabilities: HDOT Switched comes with a built-in network card and backup power saving capabilities, so you can make critical changes to your network without having to undergo any downtime. This saves time and money, reduces risks, and ensures automatic system updates.

5. Temperature and humidity monitoring: With remote environmental monitoring technology, you will never have to worry about problems like over or under-heating damaging your sensitive data center equipment. Receive instant alerts whenever environmental issues arise.

6. Flexible mounting: Just like all of Server Technology's advanced PDUs, HDOT Switched can be easily mounted on the top or side of a cabinet for easy access and minimal hassle.

7. IP access: Since HDOT Switched is IP-enabled, security and communications information can easily be transmitted to IT professionals over any Web browser.
8. Color-coded PDUs: Server Technology makes it easy to tell your PDUs apart from color-coding technology. This small visual element can make it easy to stay organized and prevent altering the wrong equipment.


9. High temperature rating: HDOT Switched is built with UL94 V-0 flame-retardant material, meaning it can carry heavier workloads and operate at higher temperatures without the risk of catching on fire.

10. Mobile capabilities: Server Technology's ST Eye mobile application, which comes with Bluetooth connectivity, enables IT workers to receive instant updates about their equipment directly over mobile devices.
Ultimately, HDOT Switched provides a high level of power for each cabinet, without having to sacrifice safety or security. Server Tech's newest technology comes with access to cutting-edge security protocols to mitigate the likelihood of malware and hackers from gaining entry into your racks through your PDUs.
HDOT Switched is available for use in 3-phase, 208V 30A, 3-phase 208V 60A and 3-phase 415V 30A format. 400V 32A is also available for international customers.
If you are interested in HDOT Switched technology, be sure to check out Server Technology's build your own PDU section, which offers a simple seven-step process for designing your own solution. You can coordinate up to six colors, and choose options such as a plug, phase, input orientation, and more.
Study Shows Enterprise Data Centers Experience More Downtime Than Co-location Centers