Blog  ▸ 
Servertech and You: Technical Support
Servertech and You: Technical Support
RJ Tee
April 16, 2019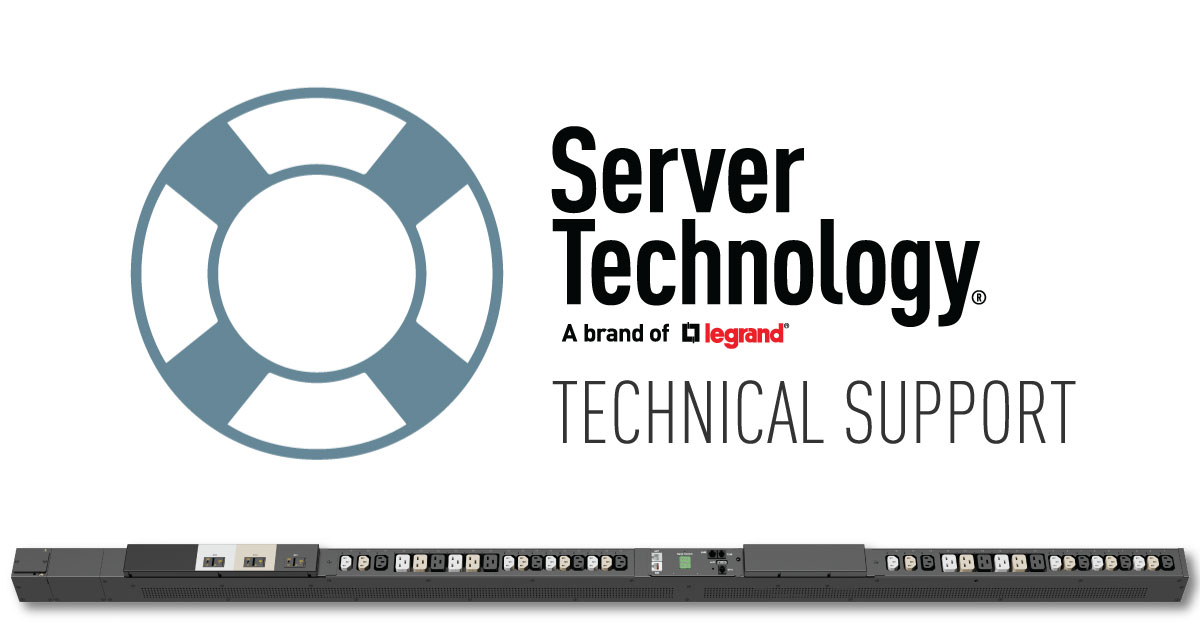 Let's face it – sometimes things don't go as planned. While we pride ourselves on all of the work that goes into ensuring everything goes exactly right with our products, we also strive to provide the best support in case it doesn't. Server Technology has extensive on-line and live technical support services designed to make it easy to reach out when either you or your rack PDU needs a little extra attention.
We have a number of web-based tools and resources to guide you through the process, whether it is a technical question, an upgrade, or an all-out issue with the gear. You can go to our website for self-help and self-diagnosis. For the in rack PDU, that is.
A good place to start is the Server Tech Help Desk. With Server Technology's new help desk, you'll get immediate answers to your top technical questions with the click of your mouse. Organized by issue type (set up, configuration, communications, functional, shipment), the primary goal of this section is to get you the right answers, and fast. Sometimes it can be an easy fix, in which case we will point you to the right technical resource. If not, the application can instantly create a support ticket to get the ball rolling.
You may just be looking for Firmware Downloads. Need the latest firmware for your Server Technology Rack PDU? You can find a complete list of Switched and Smart Rack PDU firmware downloads here, including PRO1, PRO2, switched. Additionally, you can find a full and complete line of bin and version history, a RADIUS dictionary, and extensive revision notes should you be challenged for weekend plans.
Warranty and Return Information. At Server Technology, comprehensive product support starts from the day of purchase, and all PDUs are shipped with our standard two-year warranty. Extended warranty support and service plans are also available. This section of the website provides information about our return process. Not that you will need to use it but, you know, just in case.
You can also just pick up the phone and call. Even better than extensive online technical support, we have live humans who are trained to understand other live humans while not seated and facing one another. Call Server Technology's highly experienced support staff at 1-800-835-1515 if you just want to talk to someone, or need the self-help mentioned above.
Does your provider do everything it possibly can to support you? Enjoy the Server Technology customer service and help desk experience either online or on the phone, if you prefer human connection. We are the company dedicated to bringing you the tools you need, how you need them, to get the best support for your PDU.
A Smart City Overview