Blog  ▸ 
Satisfying Two Data Center Optimization Metrics with One Tool
Satisfying Two Data Center Optimization Metrics with One Tool
Annie Paquette
August 05, 2019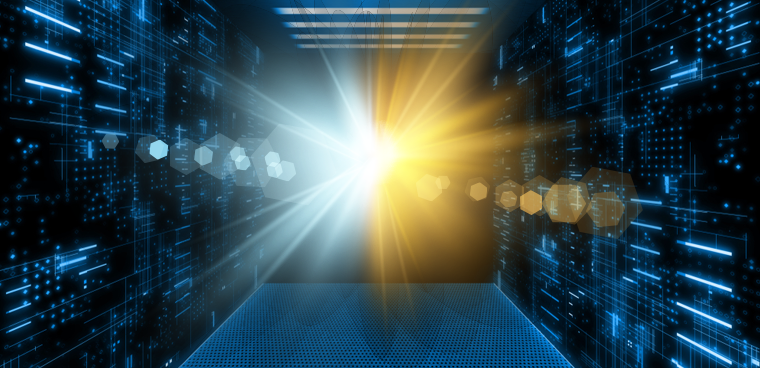 In April 2019, the Government Accountability Office released its Data Center Optimization Initiative (DCOI) report card highlighting agencies' progress toward mandated efficiencies. The 24 agencies participating in the Office of Management and Budget's program reported mixed progress toward goals for closing and optimizing data centers and realizing the associated savings.
The participating agencies had achieved $1.94 billion in savings as of August 2018. In addition, agencies identified an additional $0.43 billion, for a difference of $0.37 billion between planned and achieved savings from fiscal years 2016 through 2018.
Some of the shortfall is understandable and clearly stated in agency responses. The National Science Foundation and the Interior and Defense Departments, for example, said they were waiting for revised guidance and metrics as reasons for their limited progress.
Another limiting factor could be that as data centers continue to grow in size and energy usage, agencies may feel like they're trying to optimize a locomotive while it is barreling down the tracks. DOD's comments underscore this expansion issue: "While DoD continues to optimize its data centers, the need for IT will continue to grow. This growth in IT demand may ultimately lead to an increase in total data center costs despite the overall per unit cost reductions."
According to GAO's findings, agencies reported the greatest progress against two optimization metrics: power usage effectiveness and virtualization metrics. However, for the energy metering, facility utilization, server utilization, and automated monitoring metrics, no more than three agencies reported meeting each.
Progress has been made toward achieving OMB's data center optimization requirements, but in some areas, not enough. In defense of agency efforts, expanding data centers and changing optimization metrics guidelines are adding additional compliance challenges agencies must contend with and contributing to lower adherence levels.
Data center's state of the union
There is a broad ecosystem of physical hardware present in every data center, including servers, storage, networking, UPS, battery banks, cooling systems, distribution panels and the like. Likewise, on the networking side, there are routers, switches, fabrics, hubs, patch panels, and so on. Within each category of hardware, there are multiple products available from various vendors, each having its own management tools and communications interfaces, some of which are proprietary in nature.
Complicating matters, there are additional hurdles to overcome because not every piece of IT gear is Ethernet-enabled. And trying to find a single tool that interfaces to ILO, DRAC, and so forth while also supporting SNMP can be difficult at best.
The data center ecosystem is so complex that without visibility into everything connected to the network and -- the ability to remotely monitor devices -- it's next to impossible to meet OMB's optimization requirements.
Intelligent power distribution units help meet optimization requirements
The saving grace may be found in the fact that every piece of active electronics must be plugged into a source of electricity -- the common denominator for devices connected in the data center.
Knowing that all IT devices require power and that the DCOI requirements address energy metering and power usage effectiveness is making agencies look at power supplies as a way of actually helping to connect the dots between metering, effectiveness, remote management, and optimization.
Inside the data center, the standard outlet types on compute, storage, and networking racks, are C13 and C19 outlets found in power distribution units. The easiest way for an agency to measure the power usage of its IT infrastructure is to use intelligent PDUs with remote management capabilities. These power strips enable DCOI compliance by providing:
Data collection of power consumption at the outlet, device, and cabinet.
Support for reporting, alarming, and smart load shedding capabilities.
Support for environmental sensors such as temperature, humidity, and floor moisture.
Capacity planning and rack consolidation.
Switch-off capabilities for unused or underutilized equipment.
Deploying intelligent PDUs at the rack level is an uncomplicated method for tapping into the most common denominator for all IT devices (power) and using them to support power consumption, environmental monitoring, taking underused servers offline and a host of other benefits that will help agencies meet optimization targets. Checking off two data center optimization metric boxes with one intelligent PDU -- while also offering the outlet flexibility to meet the dynamic server-rack power changes of expanding data centers -- is an option worth considering.
View the original article published on GCN, on June 5, 2019, here: https://gcn.com/articles/2019/06/05/data-center-optimization.aspx.
What is a Switched PDU? Defined.