Blog  ▸ 
Power Tip 5: Extending the Operational Life of Critical Devices
Power Tip 5: Extending the Operational Life of Critical Devices
Isaiah LaJoie
July 30, 2020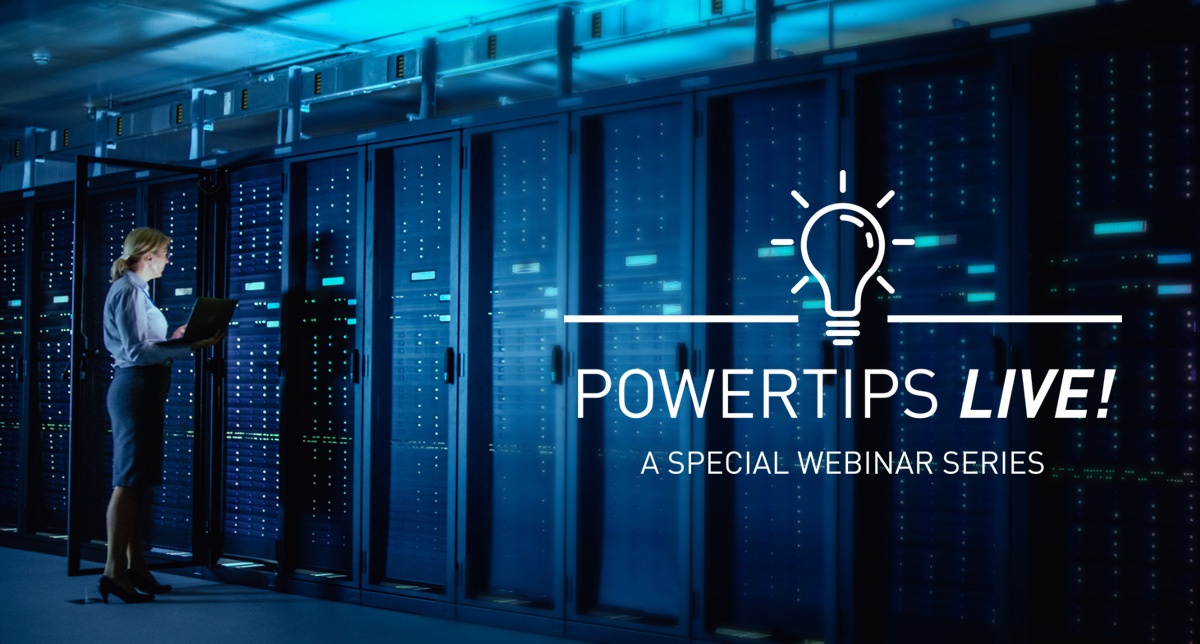 To address the needs of its customers during the quarantine, Server Technology has designed a webinar series that addresses the ins and outs of remote power management. The interactive webinar series, "PowerTips Live," was developed to support you and your team. Live demonstrations of intelligent PDU features are available to help you better manage your operation remotely. This article is a recap of the fifth and final tip in the series, which addresses using your intelligent PDUs or IP power strips to extend the operational life of your most critical devices during a power event.
Data center and IT professionals are constantly trying to find methods to improve uptime for mission-critical IT equipment. When operators have an understanding of which of their devices are more or less critical, Smart Load Shedding can be utilized to gracefully shut down those less critical devices — in an effort to maintain operations for priority processes.
Smart Load Shedding is a feature included with Switched and Switched POPS rack power distribution units that allow you to load shed (or turn off) selected outlets on the rack PDU. This is a feature on both CDU and PRO2 products, and is user-defined based on the following input:
UPS condition (whether it is on battery)
Temperature level
Input current load
Branch load
Smart Loading Shedding has a long history. When it was released back in 2007, it was the first key-activated smart feature. The original concept was that we could communicate with our PDUs via a network connection, and then use that communication pathway to shed the load created by non-critical gear so that the UPS system batteries would last longer for the most critical equipment.
It is pretty easy to configure Smart Load Shedding. For PRO2 models, to set up Smart Load Shedding, it takes just a few steps:
Login to the PDU as an administrator
Input the details of UPS to be monitored into the PDU firmware (key: make sure community strings are matching!)
Configure/enable the Load Shedding feature – it is disabled by default so that there is no risk of powering devices down unless it is configured. You can also enable a delay, which is helpful since the majority of outages are relatively short.
There are different types of load shedding – line, branch, or sensor load shedding. On the latter, sensor load shedding allows shutting down power in the case of environmental conditions. If temperatures rise, or the water sensor detects liquids in the data center, you can use this information to initiate a load-shedding event. Event logs are available to document any sequences that are initiated.
If you need further support, we at Server Technology are here to take your calls! For more details on Smart Load Shedding, check out the Power Tip #5 video on YouTube. Check out our other Power Tips starting from Tip one on receiving alerts on critical events.
Socially Distanced Remote Power Management