Blog  ▸ 
No Crystal Ball Needed: Data Center Predictions for 2016
No Crystal Ball Needed: Data Center Predictions for 2016
Josh Schaap
December 28, 2015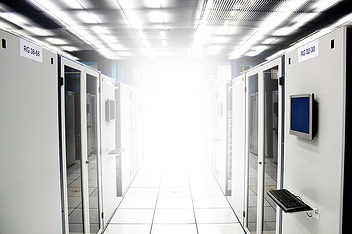 What's in store for the future of your data center? You don't need a crystal ball to find the answers. The following predictions are based on research from industry experts* and a bit of common sense.
Here are some data center predictions for 2016:
High-power density solutions will grow in popularity: On average, today's data centers are reaching 20 years of age. As such, many of these legacy facilities cannot effectively or efficiently meet today's power demands. Industry experts predict that many organizations will close down their data centers in favor of data center colocation solutions. But whether you decide to maintain your dedicated data center or move to a colocated solution, you can stay fully informed of your power usage effectiveness (PUE) by implementing smart power rack solutions that enable you to monitor and measure your power usage.
The need for data center flexibility will increase: Today's data centers must be agile and highly scalable. However, this can only be achieved if network administrators are fully aware of the data center's uptime and power usage status. So, to ensure that your data center is flexible and can meet the demands of increased network usage, you ought to employ capacity planning solutions. These solutions give you a bird's eye view into available power and on which circuits it's available so that you can strategically optimize the use of your data center.
Data center infrastructure management (DCIM) system usage will grow: Finally, in 2016, DCIM implementations will grow to accommodate the new installations of power monitoring and measuring and capacity planning solutions noted above. These systems will be necessary to support more flexible and sustainable data centers. Utilizing technology that offers you a full view into uptime, capacity, and power usage will enable a far more efficient data center than would using legacy technologies that aren't able to generate the same level of insight.
You don't need to consult a seer to learn how your data center will fare in the future. Just take heed of these predictions from industry experts to prepare your facility for 2016 and beyond. Start now by implementing best-in-class rack power solutions, like those from Server Technology.

*Source: http://focus.forsythe.com/articles/458/10-Trends-that-Will-Impact-Your-Data-Center-in-2016
A Temperate Winter Reminds Us of the Importance of Sustainability