Blog  ▸ 
A Temperate Winter Reminds Us of the Importance of Sustainability
A Temperate Winter Reminds Us of the Importance of Sustainability
RJ Tee
December 29, 2015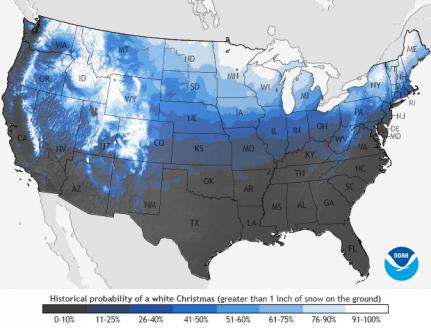 Normally, the majority of the US would be covered in a soft blanket of snow by this time of year. This year, however, winter jackets and snow shovels have yet to make an appearance due to unseasonably mild temperatures.
This abnormal weather reminds us of nature's unpredictability. As such, it's of the utmost importance that we remain sustainable in all aspects of life, including in our data centers.
In a recent blog post, we considered the immense amount of power that's used in the data center and its potential to reach a staggering 140 billion kilowatt-hours by 2020. Using this much power puts a drain on natural resources and impacts our environment negatively. But the growing demand for electricity isn't likely to end anytime soon, especially in the data center, as both consumers and enterprises continue to use more bandwidth and require increased network connectivity.
In order to meet the growing demands of enterprises and consumers without negatively impacting the environment and potentially contributing to climate change, network administrators ought to get on board with green initiatives in the data center.
For example, implementing intelligent data center solutions that enable network administrators to measure power usage, power usage effectiveness (PUE) as well as make adjustments based on the power monitoring information to reduce energy usage and CO2 output.
Specifically, there's Server Technology's solution for a green data center that combines intelligent cabinet PDUs with SPM rack level power management software so that administrators can measure, monitor, and trend power. Doing so results in more efficient power consumption and an overall decreased carbon footprint.
It's sure nice to get a break from the icy cold conditions of a typical winter, but if it's at the expense of the environment, we must take measured steps to contribute to a greener more sustainable earth. You can do so, starting by controlling your data center power management.
Three Data Center Power Resolutions to Follow Through With In 2016