Blog  ▸ 
Mo Money Mo Data Center Power Problems
Mo Money Mo Data Center Power Problems
Josh Schaap
January 13, 2016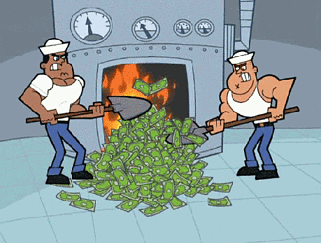 Analysts forecast that the data center construction market is set to grow at a CAGR of 4.18 percent over the period 2014-2019, in the US alone. The reason for the rapid development of data centers in the enterprise's growing need for dedicated IT environments as they move much of their mission-critical applications and data to the cloud.
This surge of data centers is great to see, but it puts a major strain on local energy resources. After all, data centers alone contribute to a large chunk of the world's overall electricity demand. As such, it's extremely important that network administrators take the right steps towards preserving their data centers' power resources as more electricity consumed in the future will directly affect their resources. And when energy resources are limited, there becomes an increased risk for unexpected power outages which lead to the costly after-effects of downtime.
This shouldn't come as a complete shock though, as many IT professionals are currently feeling the pressures of seeking out the right solutions to arm their data centers against potential risks. In fact, a recent study from SpiceWorks revealed that 73 percent of IT pros are concerned about technology disasters/incidents; 72 percent man-made disasters/incidents; and 40 percent natural disasters/incidents.
So, as more data centers emerge, and therefore require power resources, ensure that you're doing all that you can to run yours most efficiently and effectively to avoid disasters such as power outages. Just because there are more data centers doesn't mean you have to experience more problems.
100 Percent Data Center Uptime from Day One