Blog  ▸ 
Groundhog Day feat. Server Technology's PDUs
Groundhog Day feat. Server Technology's PDUs
RJ Tee
June 30, 2018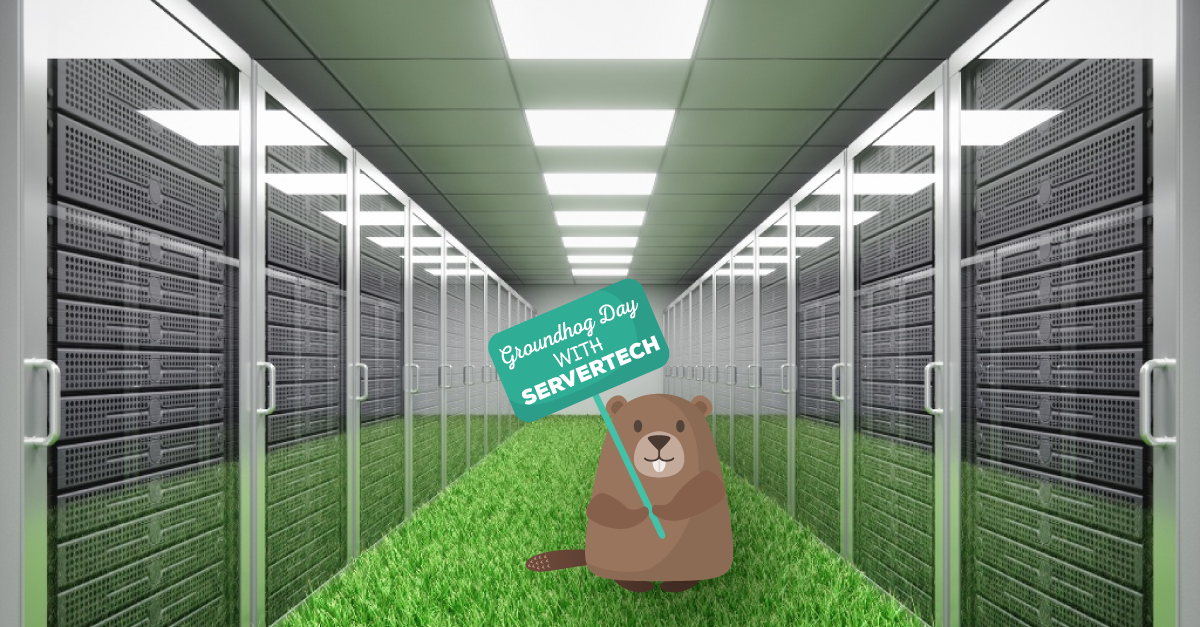 On February 2, 2018, Server Technology will join, at least in spirit, the crowd gathered at Gobbler's Knob outside Punxsutawney, PA. There, Groundhog Day celebrants will await the appearance of Punxsutawney Phil, the groundhog who will supposedly determine the length of winter by his ability to see his own shadow.
We will also be joining countless others in their annual viewing of the Bill Murray classic, Groundhog Day.
As movie fans know, Bill Murray plays a wretched reporter named Phil Connors, who finds himself stuck reliving the same day over and over again. Over the course of the film, which takes place over a ten-year period of real-time, Connors eventually redeems himself. Not only does he win the heart of Andie McDowell's character Rita, but he also becomes a better person in the process. While much has been written about the spiritual and philosophical virtues of the classic comedy, the thing that strikes us is the idea that making improvements is a daily commitment.
"It's just still once a year, isn't it?"
One thing we love about the theme of the movie is that it is in line with our continuous commitment to quality. When we say, "We are your power strategy expert," it means that we are dedicated to the day-in, day-out work of constantly improving our craft. Quality is a combination of innovation, value, reputation, and people. It is more than a decision to do well or produce at a high level, but a commitment to moving the needle toward excellence a little every day.
"Well, what if there were no tomorrow? There wasn't one today!"
We have learned that there are a handful of challenges that our customers face, and our daily resolve to surmount them shows in the innovative products that we produce. From power density to secure monitoring, uptime and capacity planning to reporting, our PDUs (power distribution units) address the core issues that we've identified through our close work with members of the industry. Day after day, we focus our efforts are on solving these core issues for our customers.
"We could do whatever we want."
If a smile comes to your face when you hear Sonny and Cher singing "I Got You Babe," then you are one of us. While we are not stuck in the same day, we are totally committed to taking each day and using it to make Server Technology just a little bit better. If you are interested in why, head here for a Server Technology case study about the reasons why 100% of customers would select us for a future project.
The Benefits of 240/415V Power Distribution in North America