Blog  ▸ 
Avoid A Data Center Power Nightmare Before Christmas
Avoid A Data Center Power Nightmare Before Christmas
Josh Schaap
December 15, 2015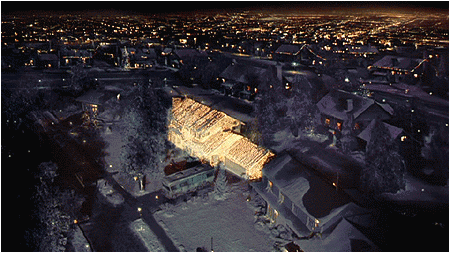 Before you can nestle all snug in your bed, you need to make sure that the only clatter that will wake you from your slumber this holiday season is, indeed, eight tiny reindeer landing on your roof. That is, if you want to enjoy holiday cheer inside and outside of your data center, only best-in-class power management solutions can keep nasty visions of potential power outages at bay.
If you don't already have smart data center technologies that enable you to manage and monitor your power consumption, then you're truly playing with fire. When you neglect to track your power consumption, you run the risk of burning out your energy resources and suffering a power outage. This domino effect will play out with an abrupt cessation of network availability to your end-users. Bah-humbug!
To avoid such a "nightmare before Christmas," consider implementing the power management and measurement solutions listed here:
All-in-1 PDU: The All-in-1 PDU combines three leading patent-pending technologies into one PDU; HDOT Switched on the PRO2 platform with alternating phase outlets. This intelligent PDU makes the job of monitoring and evaluating power consumption and uptime much simpler, as the technology comprises three best-in-class monitoring and measuring solutions.
Sentry Power Manager (SPM): SPM affords easy configuration, versatile reporting, capacity planning, and seamless integration all in one solution. The technology allows you to stay abreast of power levels and temperature readings, as well as understand when additional resources might be needed to preserve uptime. It even enables you to view full reports on billing, overall power usage to support your carbon footprint calculations, cabinet redundancy and total energy usage.
So go ahead and hang your stockings by the chimney with care. When you're able to gain a complete view of your data center power consumption and uptime, you can rest assured that an unexpected power outage won't ruin your holiday season.
No Crystal Ball Needed: Data Center Predictions for 2016