Blog  ▸ 
Are You Ready To Meet Your Dream PDU?
Are You Ready To Meet Your Dream PDU?
RJ Tee
October 23, 2015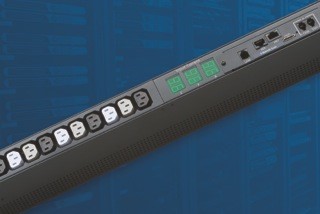 You've had it with your data center's outdated power distribution units (PDU). They're clunky, inefficient and incapable of allowing you to scale in the fashion that you hope to. So it's time to look for a new solution.
But where should you turn to for answers? After all, you don't want just any PDU. You want the right solution that will save you time while streamlining all of the inefficiencies that are currently holding your servers back.
Meet the All-in-1 PDU from Server Technology: the most versatile PDU that you will find in the industry.
The All-in-1 PDU from Server Technology combines three patented technologies into one unit. You'll receive High Density Outlet Technology (HDOT) Switched, which provides up to 42 C13s into a 1U wide by 1U wide device as well as advanced power usage and environmental reporting features. Additionally, the All-in-1 PDU comes with the advanced PRO2 Platform, for top-of-the line hardware and firmware. And it comes with alternating phase outlets for easier load balancing, and greater power savings.
Using this solution, you can confidently increase server densities and experiment with higher data center operating temperatures without having to worry about overloading your system and experiencing costly downtime. It's the ideal solution whether you're trying to improve your day to day operations, or plan for future growth in your facility as it will provide you with easy access to a steady stream of power usage and environmental data.
Are Vampire Servers Silently Sucking Up Your Data Center Power Supply?