Blog  ▸ 
A Case for DC Power Distribution, Part 2
A Case for DC Power Distribution, Part 2
Josh Schaap
January 31, 2019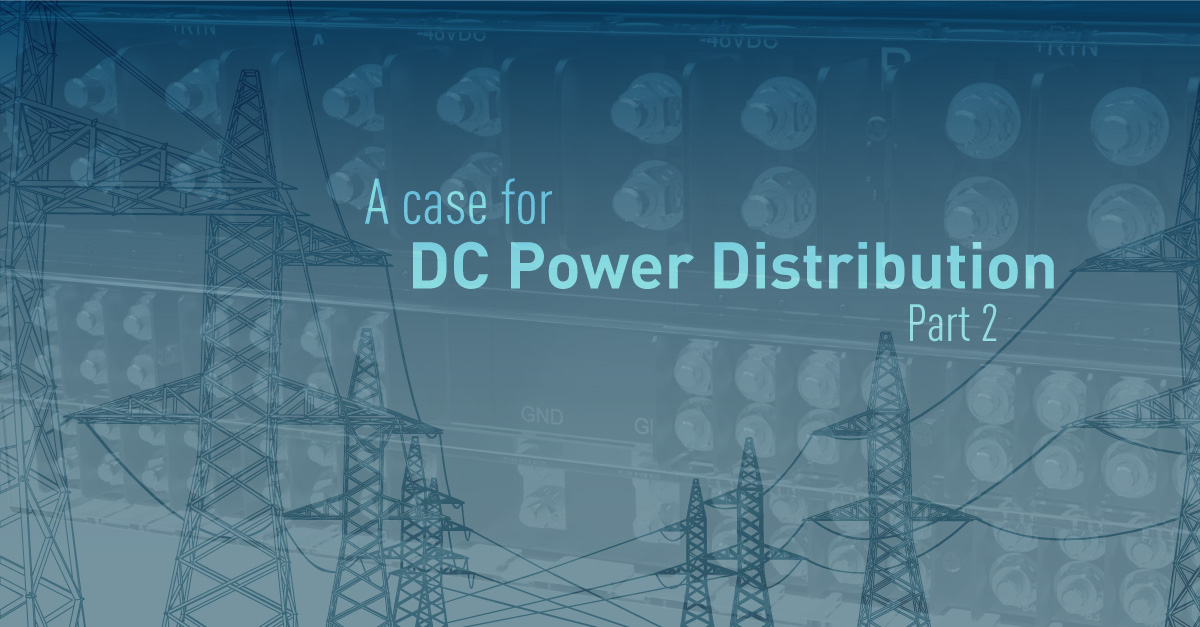 In our previous post, we started a conversation about the topic of DC power distribution and 48v DC power in the data center. The struggle to improve efficiency within computing facilities began long before the chipset had been invented, back in the 'war of the currents' in the 1880s.
While the focus of our first article was on inefficiency, there is more than meets the eye with a data center that relies on DC power distribution units. It is true that the inefficiency associated with the 'data center trifecta' of transformation, conversion, and waste heat cooling is in the 10-15% range. When your portfolio consumes millions of kWh per year, it is already a strong case.
But there are some other benefits that are less obvious but equally compelling:
DC power is a 'cleaner' energy source: traditional AC distribution is riddled with some dirty little secrets. It requires much more work to make it work right. If you are wondering what I mean, consider these phrases that are part of the normal job description of any data center manager: mitigator of harmonic loads and balancer of phases. Look on me you mighty and despair, right? DC power does not come with this unnecessary baggage and simplifies the electrical job description.
Back to that 'green' data center you always wanted: one of the more interesting aspects of a DC-driven data center one-line (define please) is that it opens the doors to a truly green data center. Most forms of renewable energy, including solar and wind, generate power that is of the direct current variety. This means that energy generation from solar PVs or turbines can be fed directly into the power distribution system of the data center, after a little cleanup of course. For many, DC power distribution is the enabler of non-grid energy sources.
A simplified electrical one-line: imagine the life of your data center without all the equipment associated with transformation, conversion, and waste heat cooling. It would not be difficult to envision a simpler and more streamlined operation with two huge advantages. Not only do you have fewer and smaller electrical rooms and less clutter in your white space, you have a one-line with far fewer points of failure. Fewer points of failure means far fewer MTBF lines in your reliability improvement software program. It also means less equipment and therefore less CAPEX to maintain the operation. And the extra white space means more room for more revenue-generating racks.
So, just to recap: it is leaner, greener, less expensive, more profitable, and more reliable. I'm sure there is someone out there asking, 'is that all you got?'
When it comes to DC power distribution products, Servertech might just have you covered. If you are interested, you can head to our DC product configurator to learn more.
At Servertech, we really do want you to have the most power, in the most efficient way possible, with the least amount of cost. It's just a matter of convincing you that you can really have it all.
The Dynamic Data Center: Driving Lower PUE