Blog  ▸ 
Want to Support High-Density Applications? Try a 3 Phase PDU.
Want to Support High-Density Applications? Try a 3 Phase PDU.
RJ Tee
April 09, 2019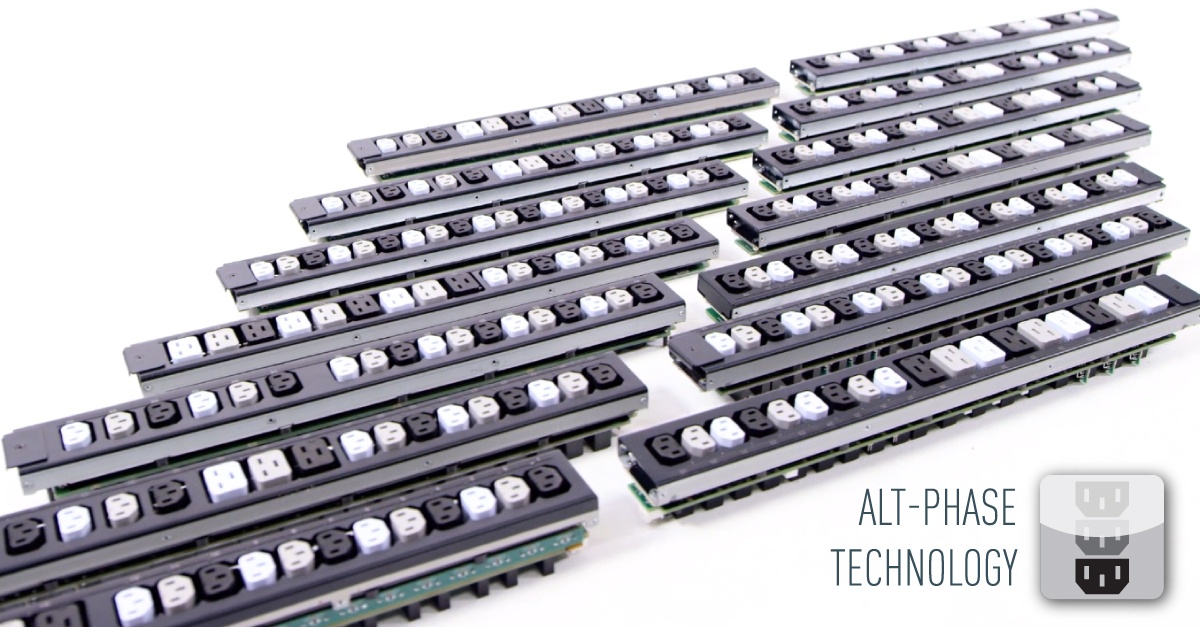 Sometimes, the road less traveled proves to be the better route. That's certainly proven to be the case with Server Technology's series of 3 phase PDUs. Once it was a less common, new approach to power distribution in the data center, now three phase PDU(s) sales have spiked over the past three years.
One of the early challenges of three phase power was load balancing. In the past, this meant carefully dividing power evenly across the three branches of the rack PDU so that you could draw roughly similar current on each branch. This only worked in a perfect world where the rack is filled with a single type of device.
It almost goes without saying, but load balancing is critical for several reasons:
If the three phases aren't properly balanced, additional heat is generated
An unbalanced load might result in inefficiency and higher power bills
Exceeding power limits on a phase can trip PDUs and upstream breakers
These and other issues are easily resolved by using alternating phase PDUs, which are specially designed to alternate phased power on a per-outlet basis instead of per-branch. When you use an alternating phase PDU, power wiring gets a lot simpler because power cords no longer need to be stretched across the vertical PDU to reach the separate branches. This allows you to use shorter power cords, resulting in a cleaner back of the rack and better airflow.
These cords also lessen cable resistance and lower power dissipation. Assembling the rack, whether on site or in a lab, becomes more efficient with a reduction in assembly time. it is also important to note that shorter cords are lighter, which makes them less likely to come unplugged during transportation of the rack.
Other reasons to choose 3 phase PDUs:
Installers can plug in servers from the bottom to the top of the rack with less risk of tripping breakers
Server Technology's patented technology uses multi-layered circuit boards instead of wires to separate the phases
Alternating phase PDUs help reduce heat build-up
As many data centers move to 60A service at the rack level to support high-density applications, three-phase power distribution solutions such as these are becoming more and more common.
Want to learn more about three phase power distribution? Check out our 3 Phase PDU solutions.
What it Means to Go the Extra Mile