Blog  ▸ 
Streamlining Data Center Power Efficiency in the Government Sector
Streamlining Data Center Power Efficiency in the Government Sector
RJ Tee
February 23, 2016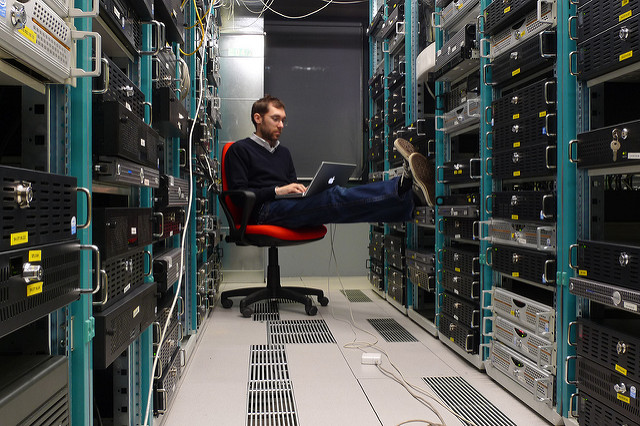 Ensuring your data center is fully optimized so that it can remain cost- and energy-efficient, as well as highly secure, is important for any industry. For the government, however, meeting these objectives is absolutely mandatory as the sensitive data at stake is critical to national and local security, and the costs of mismanagement directly affect taxpayers.
Today, many options exist to help data center managers elevate the performance of their sites. For instance, employing advanced rack-level technology, which enables network administrators to measure and monitor power consumption, can help prevent power outages by alerting staff to such issues as overheated servers. What's more, measuring and monitoring power enables network administrators in the government sector to stay within budget by eliminating wasteful energy consumption.
In addition, reporting on data center metrics is essential to maintaining a truly successful operation. With a PDU that includes advanced reporting features, network administrators will have metrics in hand to analyze expenses and security vulnerabilities, enabling them to create a more efficient data center environment.
Here are some specific technology solutions for data center professionals within the government sector to consider when looking to streamline operations for optimal performance:
All-in-one PDU: Server Technology's all-in-one PDU includes all its flagship offerings, such as HDOT-Switched on the PRO 2 platform and alternating phase outlets. This technology solution enables government data centers to gain a complete view of power usage effectiveness as well as load balancing to increase efficiency.
Joint Interoperability Test Command (JITC)-certified PDU: This solution from Server Technology is specifically designed for the unique requirements of government data centers. Click here to read more about government-specific solutions from Server Technology.
PDUs As A Single System in the Data Center