Blog ▸
Server Technology Brings Back the 80s
Server Technology Brings Back the 80s
Posted by RJ Tee on February 02, 2015
Categories:
Server Technology
Tags: Fundraising Nevada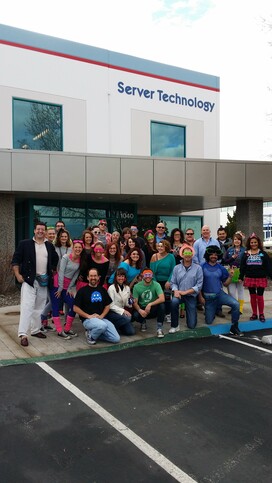 Hi my name is Teresa, I'm the new Human Resources Director for Server Technology. I'm so glad to be here. The Server Technology employees are amazing.
On Friday the Server Technology employees dressed up in 80's gear and donated $2,100 for a local family in need. Server Technology has a small team of people who get together on a monthly basis to discuss our Northern Nevada community and determine the on-going fundraising activities we should conduct here at Server Technology. It is important to all of us to give back to this great community we live in. Wishing you a great day.
Every Strong Customer Application Is Backed by a Healthy Server