Blog  ▸ 
Now Trending in the World of IoT
Now Trending in the World of IoT
RJ Tee
July 21, 2021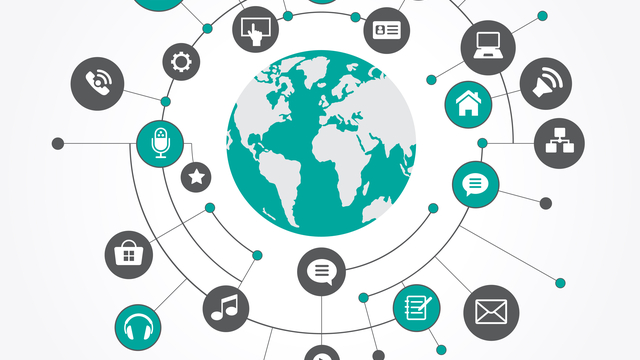 At the risk of being the king of understatements, I am going to go out on a limb and state the obvious: the IoT market is rapidly evolving. As evidenced in a recent white paper by Marc Cram, Server Technology is closely monitoring the developing relationship between AI, Edge Computing, 5G, and the Internet of Things. At the intersection of these technologies lies new equipment that is powered, ultimately, by a rack-mount PDU. This blog is a recap of recently released data from research conducted by 451 Group published in the report "Vertical Industry Needs Drive IoT Platform Market."
What Lies Beyond Core IoT Services?
At this stage in the development process, it is important to understand who the players are going to be and how, when, and why their services will be purchased. While it comes as a surprise to no one that Microsoft, IBM, AWS, and Google are at the top of the heap, what's of interest are the products being requested over and above basic services. Known as "add-ons," these additional features are indicators of the needs of large organizations and a preview of what is to come for all organizations further down the adoption curve.
According to 451, in addition to their core IoT platforms, survey respondents are most likely to deploy the following platform components or complementary IoT products/services:
For Microsoft, the most deployed products include

cloud-hosted

Azure IoT Hub

for automated provisioning and management of IoT devices (56% deployed today

)

,

and Azure IoT Central,

a fully managed SaaS-based version of Azure IoT (54% deployed).

For IBM, the most deployed add-ons include the IBM

Tririga

their

IoT

,

building

,

and facilities management application,

and Watson IoT Platform Analytics,

which provides

predictive cloud and edge analytics for IoT (74% deployed).

For AWS, the most deployed products include AWS IoT Core

a managed cloud service for connecting and managing IoT devices (at 59%)

,

and AWS

IoT

Greengrass,

software for running local IoT compute, caching

,

and analytics (50% deployed).

For Google, the most deployed products include Cloud IoT Core

a managed service for

the

connecting/managing

of

IoT devices (62% deployed)

,

and

Cloud

Data

f

low

,

a managed streaming analytics service (50% deployed).
According to 451 Group, support for specific IoT uses and vertical industry requirements are the top issue for companies looking at new or existing IoT platform vendors. Also, just over half of respondents say they use an IoT platform today, and another half are planning to deploy one in the future.
Contact us here at Server Technology to download Marc Cram's latest white paper, or to learn more about intelligent rack PDUs and how they can support your Edge, 5G, and IoT needs.
Academic Supercomputing at Research I Institutions