Blog  ▸ 
Is Capacity Increasing in High Density Data Centers?
Is Capacity Increasing in High Density Data Centers?
RJ Tee
January 15, 2016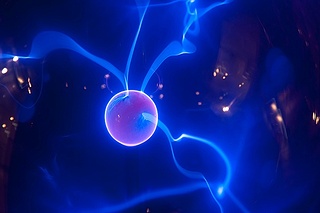 There's no crystal ball to predict the future of your data center's power density, but if you have a clear understanding of your data center's goals, you can cut through much of the confusion that revolves around density while being prepared for eventual increases.
In recent years, high density seems to have become a relative term with various data center operators having their own ideas about what it really means. For a long time, the data center was an amalgam of old mainframes, networking racks and a variety of server/storage cabinets. Around this period – roughly 15 years ago – most racks were running the 1-3 KW range with power and cooling infrastructures being overbuilt to attain maximum uptime. By the time 2005 rolled around, data center managers were seeing increased rack power, especially on blade servers.
Looking back over the past 15 years, the average power density per rack increased from 1 KW in 2000 to just under 6 KW in 2014 after peaking near 8 KW in 2012. That might appear to be a slight drop in recent years, but for many data centers, that hasn't been the case. If you look closely at the study, you'll see a wide variety of respondents – including those such as Intel who ran as much as 43 KW per rack during that period, likely skewing the results.
So, as density increases, you need to remain specific in your goals and your understanding of relative power densities to avoid overestimating expected increases in power density. Ask yourself, "What are our goals for efficiency, capacity planning and uptime?"
Because our power strategy experts at Server Technology foresee this increase in density continuing, it's crucial that you practice continual monitoring of environmental factors and power with products such as the Sentry Power Manager and continue to use other recommended best practices. We can show you how to provision for optimal density and how to set realistic expectations on variations of actual power usage across your data center over time. And, as always, Server Technology customers can contact us for online support at any time.
Data Center Capacity Planning in a Retrofit or New Build