Blog  ▸ 
Experience the Most Game Changing PDU to Date
Experience the Most Game Changing PDU to Date
RJ Tee
March 13, 2017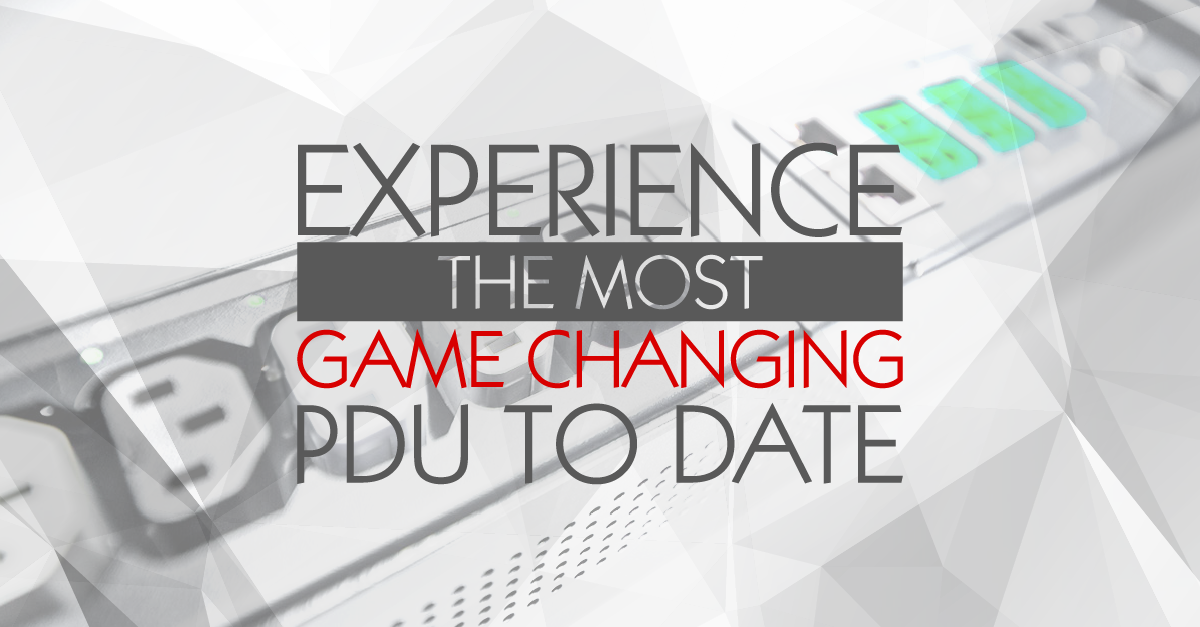 Stop and think about how much your data center has changed over the last several years. It seems like just yesterday you were tinkering with massive, UNIX-based servers that used around 18 W of power. Today your servers may be physically smaller, but they pack a much bigger punch with some exceeding 80 W.
These smaller servers can be stacked much more efficiently into your cabinets, meaning your cabinets are in all likelihood much denser than they were in the past. What's more, they are playing a much greater role in your business's daily operations. In the past, they provided ancillary services to your business. Today, if something happened to your data center or its servers your organization would come to a grinding halt.
And yet, you are still supporting this critical infrastructure with the same types of power strips that you used back in the 1990s!
This means your business is at increased risk for downtime — especially if you are experimenting with different power settings.
What's more, you currently have little to no visibility into how your data center is using power at the cabinet level — meaning you could be wasting a large amount of money on a daily basis without even realizing it. Traditional power strips do not contain any built-in technologies for recording or reporting power metrics.
It's time to replace these outdated power strips as soon as possible, and make the switch to a new line of intelligent power distribution units that contain the necessary features for supporting a modern data center.
Server Technology offers the most game changing family of Switched PDUs on the market, enabling:
Remote switching: Server Technology's Switched PDUs will allow you to toggle cabinet power on and off from a remote location, meaning you don't have to be physically present in your facility to make critical changes. For this reason, they are ideal for use in edge data centers or colocation facilities.
Real-time environmental monitoring: Switched PDUs also contain embedded environmental sensors for collecting and transmitting temperature and humidity levels. With this feature, all of your team members can receive alerts when your equipment exceeds its allotted environmental thresholds.
Web access: These products can be used in conjunction with Server Technology's Sentry Power Manager (SPM), a secure Web interface for data center power monitoring and management functions. SPM is a user-friendly portal.
Server Technology's Switched PDUs are American-made and Trade Agreements Act (TAA) compliant, meaning they are safe for use in government-owned data centers. Server Technology's products have been used by many different government owned entities, as well as businesses across all vertical markets.
Most products can be shipped within three to 10 business days.
Migrating to the Cloud? You Still Need Intelligent PDUs