Blog  ▸ 
Dilbert's Top 5 Lessons for the Data Center: Number Five
Dilbert's Top 5 Lessons for the Data Center: Number Five
RJ Tee
June 03, 2015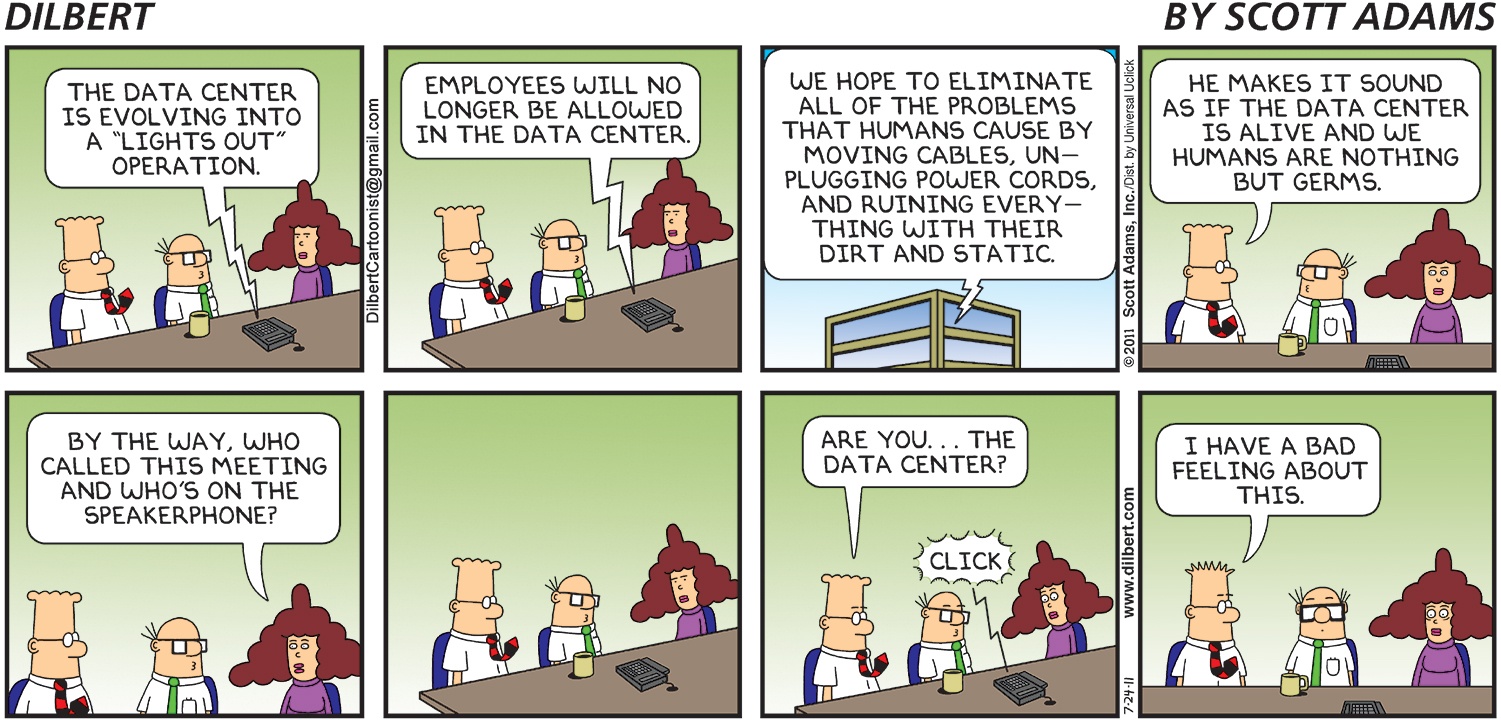 Number 5: People in the Data Center Cause Problems and always have! - If not why would we keep hearing?
I hardly ever go in the data center anymore. Probably because you are not allowed!

Do you provide PDUs with high retention outlets or locking power cords? We have had some issues in the past with device becoming unplugged.

We are in a freeze right now and no changes can be made in the data center until it is over.

I always turn off all of the open outlets on my switched PDU's to avoid people adding or moving gear without my permission.

We keep all our cabinets locked to avoid any of those problems.

I have to remotely monitor and manage power and environmental information as I cannot seem to ever get in the data center.
Dilbert's Top 5 Lessons for the Data Center: Number Four