Blog  ▸ 
Data Center Power Monitoring: A Critical Back-to-School Investment
Data Center Power Monitoring: A Critical Back-to-School Investment
RJ Tee
August 17, 2015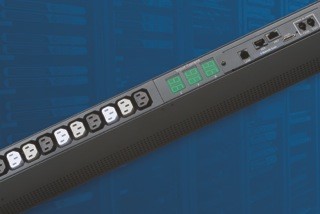 In less than a month, school will be back in session. As any school administrator can testify, August will fly by—which means there is little time left to make sure everything is in top working order before students hear that first bell ushering them into their classrooms.
That is, you should take the time now to make sure your computer system is in top working order. When you do so, focus on the most critical aspect of the system: its data center power supply.
The urgency of this task cannot be overstated when you stop and think about, for instance, how many central processes and programs depend on the health and reliability of your servers (like classroom attendance systems, online learning programs and, of course, email). Should your servers reach network capacity, overheat or fail, your school would be in serious trouble. It would have to scramble to either fix the problem or outsource its operations to a third-party provider.
Fortunately, there's an easy way to make sure your data center power supply is in working condition: invest in power-monitoring software like Server Technology's Sentry Power Manager.
Using the Sentry Power Manager, your school's IT professionals will have access to all of the devices that are using power and taking up network space on a daily basis. With this information, you can identify specific devices that are contributing to waste and make changes to improve your network.
Remember: Your students and faculty deserve access to a healthy, efficient network. So click here to learn more about how you can provide it for them with a robust data center power-monitoring solution.
Three Things You Should Know About Your Own Data Center