Blog  ▸ 
Data Center Power: It's A Balancing Act
Data Center Power: It's A Balancing Act
Josh Schaap
October 13, 2015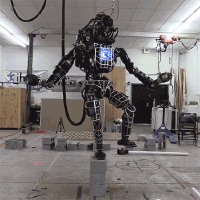 Right now, the back of your rack is more confusing than the Republican presidential field (how many people are running again?).
Here you'll find a wild mixture of 1U/2U and 3U servers as well as a bevy of switches from various manufacturers. Each device has multiple cables, as well as varying workloads and power draws. And it's just about impossible to link cords with their specific devices.
As a result of this type of chaotic setup, your power loads are completely unbalanced. In fact, you could be dangerously close to a massive power failure at the rack level.
You need to strike a balance, and you need to act quickly before your rack is hit with unexpected power loss, which could lead to prolonged downtime and corrupted files.
An alternating phase power distribution unit (PDU) from Server Technology can streamline the load balancing process, thus protecting your rack and eliminating complexity at the same time. Server Technology's alternating phase PDUs allow for shorter power cords from the PDU to the server, meaning less cable resistance and a cleaner setup. It's different from a traditional three-phase PDU in that X, Y and Z phase outlets run on an alternating bases down the rack, as opposed to in groups.
Three Important Questions To Ask Before Increasing Your Server Density