Blog  ▸ 
The Midwest is a Hot Market for Data Centers: How the New Generation of Intelligent Rack PDUs Can Save Cloud Giants Uptime and Money
The Midwest is a Hot Market for Data Centers: How the New Generation of Intelligent Rack PDUs Can Save Cloud Giants Uptime and Money
Elie Byrne
September 14, 2023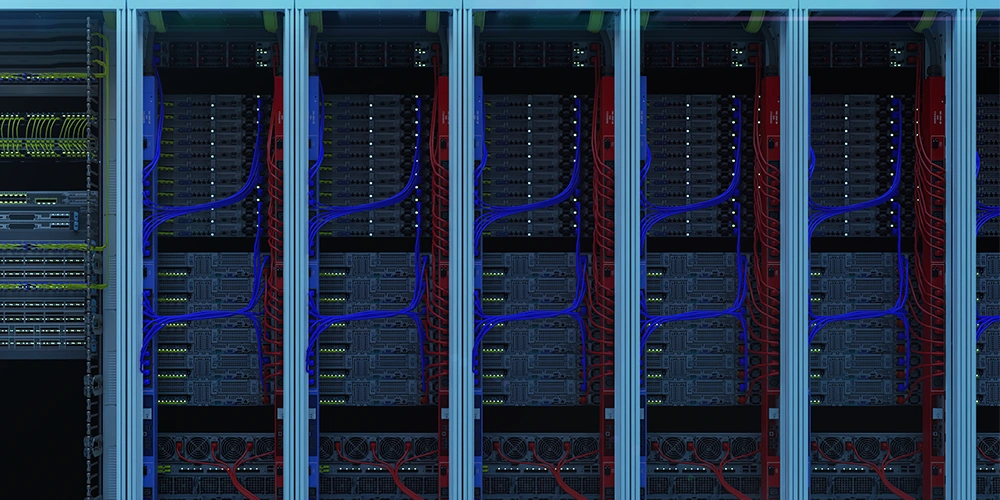 The state of Ohio's tagline describes the state as "the heart of it all," and indeed Ohio sits at the heart of recent multi-billion-dollar investments in data centers to fuel cloud computing operations. This cloud infrastructure investment over the next several years is a significant step forward in Ohio's efforts to become established as the technology hub of the Midwest. 
Amazon's investment in Ohio is just the latest news about cloud giants investing in digital infrastructure within the Midwest region, including Google and Facebook expanding in Iowa. In fact, a significant percentage of hyperscalers' data centers are already located in the Midwest. Why are the cloud giants and other cloud-related organizations investing in digital infrastructure in the Midwest? While the primary reason revolves around financial advantages, this area also offers multiple opportunities for land and expansion benefits along with a cooler environment and overall ecological stability, which also translates into a significantly lower risk of uptime interruptions.
Data centers are expensive facilities to build or buy and, of course, to operate, so protecting that investment and optimizing performance are key for cloud giants, or anyone operating a data center. There are two primary and related areas where intelligent PDUs can assist: power usage optimization and downtime prevention.
Saving Money Through Power Usage Optimization
Power is the lifeblood of the data center and when power usage at the rack is not optimized, data center operations miss their marks on managing operating costs as well as meeting sustainability goals. Intelligent rack PDUs, such as the Server Technology PRO4X and Raritan PX4, provide much-needed visibility into granular power quality data. 
Even inside a brand-new data center, operating equipment can be prone to power quality issues because it carries non-linear loads which can cause harmonic distortion. Harmonic distortion can result in all kinds of operational interruptions and inefficiencies including unwanted current, overheated cables, vibration, false device trips, energy loss and other equipment malfunctions or complete failure.
Visibility into critical power metrics at the rack will allow data centers to improve failover planning, keep device failure rates low, extend the service life of their equipment and optimize power consumption. The peak and min/max power measurement values of the PRO4X and PX4 intelligent PDUs, for example, assist data centers in capacity planning effectively. Cloud giants, and anyone else responsible for operating data centers, need insight into vital power metrics at the rack to inform their strategies for maximum efficiency.
Preventing Costly Downtime
Downtime in a data center can cost hundreds of thousands or even millions of dollars. While the downtime prevention and minimization equation is certainly a complex one to solve, data centers must tackle it one factor at a time. Because power-related issues account for 44% of data center outages in 2022 according to the Uptime Institute's annual outages analysis, power usage optimization is a key factor to start with. Let's look at how intelligent PDUs can contribute to optimizing power usage. 
When possible problems or interruptions due to harmonic distortion are identified, they can be resolved well before an actual problem occurs, reducing the risk of expensive downtime. The groundbreaking PRO4X and PX4 models both offer Circuit Breaker Trip Forensics with Waveform Capture capabilities that can help data centers not only uncover the exact outlet and potential cause of a circuit breaker trip, but also capture, visualize, and review waveform power quality data to proactively prevent similar occurrences.
Additionally, with the ability of intelligent PDUs to integrate with building management or data center infrastructure management systems, power can be monitored and managed effectively. The PRO4X and PX4 PDUs both integrate with existing BMS and DCIM architectures using universal APIs including Redfish®, JSON-RPC, or SNMP. With this integration, monitoring and alerting can be set up to identify and troubleshoot power quality problems―down to even the outlet level―as they arise without taking down whole systems.
Whether you're a cloud giant hyperscale company, or running a single data center, (be it in the Midwest, or anywhere in the world) intelligent rack PDUs like the PRO4X and PX4 can save both money and headaches with downtime prevention and performance optimization. Add in the other economic incentives various Midwestern locations offer and you've got a formula for excellent digital infrastructure ROI.
For in-depth information on all the rack-based power quality measurement capabilities of the new PRO4X and PX4 rack PDUs, download our comprehensive whitepaper here.
Survey: Energy Usage and Staffing Shortages Challenge Data Centers