Blog  ▸ 
Power Management: A Critical Need for Hyperscale Providers
Power Management: A Critical Need for Hyperscale Providers
RJ Tee
August 29, 2017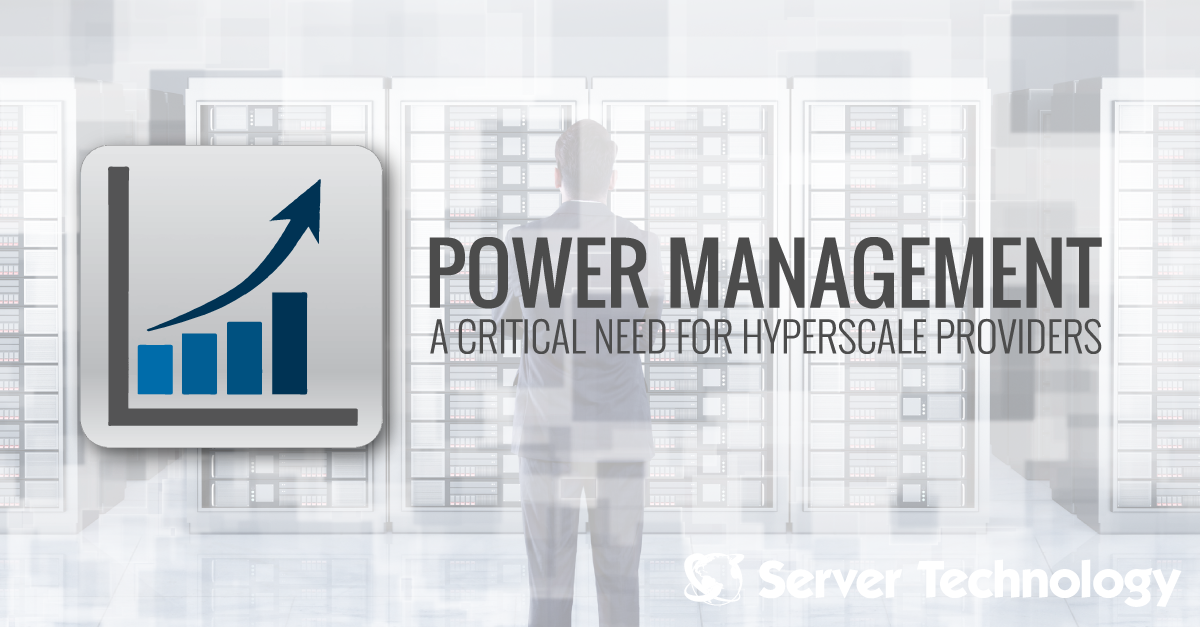 It's no secret that data centers are massive energy hogs. As explained in a recent Server Technology white paper, "The Power of Hyperscale Compute," a typical data centers can be 10 to 100 times more energy-intensive than an office. And altogether, data centers use about 3 percent of the U.S. electricity supply.
Over the last two decades, as compute and storage densities have increased, rack power densities have also skyrocketed. In the past, a typical rack would consume an average of 1 to 2 kilowatts of power. Now, as we move deeper into the hyperscale era, loads are hovering around 20 to 40 kilowatts. More servers and hard drives are being put into single racks today than ever before, in a scale out approach.
As such, hyperscale providers now require advanced technologies for tracking electricity consumption and for accurate capacity planning. And one of the best ways to accomplish this is to use cutting-edge power distribution units equipped with real-time monitoring features.
But that's not all.
The white paper also explains how hyperscale providers today require the partnership of a supply base that can support the high volume, quick turn production of hardware. This includes servers, storage, networking, racks and more.
This is especially true with power management solutions which are integral for the daily operation of hyperscale facilities.
Server Technology specializes in offering top of the line power management products and accessories that can be shipped very quickly — sometimes even on the same day. Plus, Server Technology's PDUs are Trade Agreements Act (TAA) certified which make them acceptable for use with federal government agencies.
Beijing Bans Data Centers with High PUEs